JJ Lehto sentenced for fatal boat crash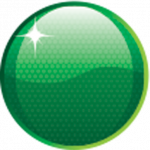 Former Finnish Formula One driver and Le Mans winner JJ Lehto has been sentenced to two years and four months jail for a drunken boat accident which killed his friend.
Finland's Lansi-Uudenmaan district court said that Jyrki Juhani Järvilehto (Lehto's official name) was drunk and speeding on his boat in June 2010, when it hit a bridge support pillar in a canal in Raasepori, southern Finland.
The boat was apparently travelling at 40 knots (74 km/h) down a 400 metre, 2.5 metre wide canal in which the speed limit was five knots (9.3 km/h). Both passengers were thrown clear on impact; the boat burned and sank.
Lehto swam ashore to summon help, despite having head injuries and broken ribs. The body of his passenger was not recovered until several hours later.
Lehto denied he was driving the boat when the crash happened, although the court said the victim's injuries indicated he was a passenger and Lehto was the driver. Lehto failed an alcohol test at the scene, registering 0.253.
The Finn was convicted of endangerment, aggravated manslaughter, and boating while intoxicated.
He has appealed the decision and has been released pending that outcome. The court also ordered Lehto to pay more than €100,000 for funeral expenses, damages and compensation and support for his dead friend's children.
The 45-year-old, managed by compatriot and 1982 world champion Keke Rosberg, drove in Formula One between 1989 and 1994. His best result was a third place in a Dallara Judd in the 1991 San Marino Grand Prix.
The Finn also raced for Onyx, Sauber and Benetton in his 62 race F1 career before switching to sportscars and winning the Le Mans 24 Hours race in 1995 aboard a McLaren and for Audi in 2005.
The former driver began a second career as a broadcaster in 2001, providing commentary for Formula 1 races for Finland's MTV3.