State Formula Ford champ eyes V8 Utes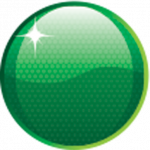 Reigning New South Wales Formula Ford champion Steve Charman is closing in on competing in the Auto One V8 Utes Series next year.
Charman was at Wakefield Park yesterday, conducting a solo V8 Ute test day with leading team  Sieders Racing.
Driving the David Sieders' Ford, Charman impressed, recording consistent times around the 1m10.4s mark – only one second off the best time set by a Sieders Racing Ute.
Charman dominated the 2011 NSW Formula Ford Championship for Anglo Motorsport, the same Formula Ford team that Sieders raced for in 2002-2004.
Charman is looking at stepping up to a national class in 2012 – naming V8 Utes and Formula 3 as possible steps.
After the V8 Utes test, he says he is keen to race a tin top.
"For my first time in a race car with a roof, I was really happy with how it went," Charman said.
"I managed to hit the pace pretty quickly, and I reckon with some more time, I'd definitely find some more speed.
"The Sieders Racing Team have a really professional operation, and with plenty of data on hand, and feedback from regular driver David Sieders, it made for a really good test day.
"The transition from open wheelers to 'tin top' racing is a steep learning curve. I'm looking to put something together to race in the Ute Series next year, which I think is a really achievable step, and those plans have definitely been boosted by the test."
The opening round of the Auto One V8 Utes Series, protected by Armor All, will be run on the streets of Adelaide, supporting the Clipsal 500, on March 1-4.