Racers beaten in BRW sports earners list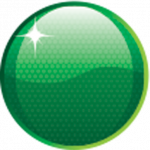 Mark Webber has lost his mantle as Australia's highest earning sports star.
The Red Bull Racing driver topped the Business Review Weekly's top 50 sports earners last year, but has slipped to third in this season's tally.
Milwaukee Bucks NBA centre Andrew Bogut is now Australia's highest earning sports player, receiving $13 million.
Bogut's salary places his ahead of three motor racers – MotoGP Champion Casey Stoner ($9.5 million), Webber ($9 million) and motocross star Chad Reed ($8.5 million).
Tour de France winner Cadel Evans was ranked fifth with $5 million after becoming the first Australian to win the classic cycling race in July.
The full list of BRW top sports earners will be published tomorrow.