Brabham Jr confirms 2012 racing plans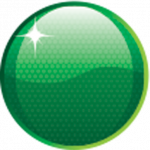 Matthew Brabham will start his international motorsports career in 2012, competing in American-based formula racing.
Brabham, 17, will drive for Cape Motorsports with Wayne Taylor Racing in the Cooper Tyres presents the USF2000 National Championship Powered by Mazda.
Brabham Jr is the son of Le Mans winner Geoff Brabham and the grandson of three-time Formula One wold champion Sir Jack Brabham.
After a recent test, Brabham has inked a deal with the team where he will run his father's famous #83. Trent Hindman will be his team-mate, while a third driver will be announced soon.
"I am really looking forward to competing in the Cooper Tires Presents the USF2000 National Championship with Cape Motorsports and Wayne Taylor Racing," Brabham said.
"I was very impressed when I tested with the team, and I feel it is a great opportunity for me to work with Dominic and Nicholas in 2012. I am sure my goal is the same as everyone else, and that is to try and win the championship. I know it will be tough as there are a lot of good drivers and teams, but I am excited about the challenge ahead and will give it my best shot."
Brabham finished ninth in this year's Australian Formula Ford Championship after a part-year program with Sonic Motor Racing.
The 2012 USF2000 National Championship gets underway on March 16-17, as part of the 60th Anniversary Mobil 1 12 Hours of Sebring.