Lucky 7 becomes Speedcafe's final Partner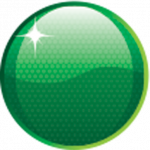 Leading convenience store chain Lucky 7 has become Speedcafe.com's 12th and final Platinum Partner for 2012.
One of the fastest growing brands in the convenience store segment, Lucky 7 will use an association with Speedcafe.com to activate and capitalise on its naming rights sponsorship of Tim Slade's Falcon in the V8 Supercars Championship.
Lucky 7 joins Irwin Tools, Pirtek, Vodafone, Orrcon Steel, Castrol, HDT, Jack Daniel's, Toshiba, Armor All, Norton 360 and Bisley as Platinum Partners at Speedcafe.com.
The commitment of all these premium companies provides the opportunity for Speedcafe.com to provide the best news service possible to the industry and the fans.
Lucky 7 currently has 400 outlets across the country and is a retail banner of Campbells Wholesale which is a division of Metcash – Australia's leading wholesale distribution and marketing company specialising in grocery, fresh produce, liquor, hardware and other fast moving consumer goods.
"We have enjoyed our first couple of years of involvement in motorsport with Stone Brothers Racing and Tim Slade and look forward to taking that to a whole new level in 2012," said National Marketing Manager Campbells Wholesale, Phil Saddleton.
"Part of that increased commitment is a relationship with Speedcafe.com and the programs and ideas it offers us, our Lucky 7 members and our suppliers.
"It is quite incredible what Speedcafe.com has managed to achieve in just two short years of operation and we look forward to a long and successful relationship.
"We see this as a great way to educate the fans about our brand and product, while at the same time helping provide a service to the entire motorsport community."
Speedcafe.com Sales and Marketing Manager, Leisa Emberson, said that a true retailer like Lucky 7 was in an ideal position to make use of the unique media and marketing platform that has been developed by Speedcafe.com.
"There is no doubt that people are starting to recognise the Lucky 7 brand, but now it is time to educate them on what a great convenience store operation it is and what it offers them," said Emberson.
"We are proud that all 10 of our 2011 partners have re-signed for 2012 and that Lucky 7 and Bisley have joined the Speedcafe.com program.
"We look forward to servicing them on many levels and creating some tremendous business to business opportunities.
"We have limited our Platinum Partnerships to 12 to ensure we don't over power the site and to make it exclusive to those companies that have shown faith in our program in what really is our infancy."
The Lucky 7 program has been launched with a direct link on the Speedcafe.com homepage to the company's store locator – put in your postcode and check out your local store – Tell them "Sladey" sent you!
THE SPEEDCAFE PROMISE
Speedcafe.com has been established to provide a daily motorsport news service to the industry and fans in Australia, New Zealand and beyond.
It is a free service driven by passionate people, who have the same appetite for accurate and timely news relating to their sport, hobby, industry or career.
A costly exercise, Speedcafe.com.au is made possible by our list of corporate partners who have made an investment in their own growth, the development of the sport and the hunger of the fans.
Make no mistake, it is these companies who bring Speedcafe.com to you and we ask you to support their businesses with the purchase of their products and services.
We also ask you to participate in regular competitions and surveys to ensure we keep the interest rolling and the site as fresh and as inviting as possible.
It is our commitment to keep Speedcafe.com a free service for you, the fan.
You can help by supporting our Platinum Partners.