REVEALED: Ambrose's secret FPR test plan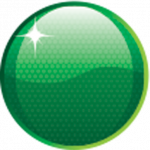 Ford Performance Racing has revealed a stillborn plan to test Marcos Ambrose in one of its current-specification V8 Supercars.
The two-time V8 Supercars champion and current NASCAR Sprint Cup driver was scheduled to drive the team's #5 Orrcon Steel Falcon at Winton yesterday during the team's final test of the season.
With regular driver Mark Winterbottom currently holidaying in the United States, Ambrose was invited to join the factory Ford team by its commercial director Mark Roworth.
Ambrose is currently in Tasmania for Christmas with his family, and previously worked with Roworth while the pair were both at Stone Brothers Racing.
Now based in North Carolina, Ambrose has not driven a V8 Supercar since making the switch to NASCAR at the end of the 2005 season.
"Marcos was 95 percent confirmed that he would come and do it," Roworth told Speedcafe.com.
"We'd made all of our necessary arrangements, and I spoke to him on the weekend to confirm what time he was arriving, but he got cold feet, based on the fact that he wanted to spend as much time as he could with his wife Sonja and the kids.
"In the end, he said he couldn't. For him, the reality was that if he came up and done it, it would be another day that he wasn't at home. Considering he races 40 weekends a year, every moment of Christmas is important to him."
Roworth further explained that the team did not want to test Ambrose for publicity purposes, but rather to benefit from the 35-year-old's considerable experience.
"It was never meant to be a massive media exercise," said Roworth.
"With Frosty being away on holidays, we needed someone else to jump in the car and give us some decent feedback. I just wanted him to have a steer and get his perspective.
"He was watching our progress through the year, and we were having issues on the soft tyre. He was phoning in from time to time saying that he'd love to try and understand what we could do.
"This Winton test was really the only opportunity for him to do that."
Roworth says that an open invitation remains for Ambrose to test with the team in the future.