Bisley joins Speedcafe as Platinum Partner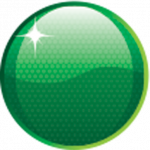 Bisley, one of the biggest names in Australian workwear, has joined Speedcafe.com as a Platinum Partner.
As part of the new relationship, Bisley will take ownership of the site's tremendously-successful free employment section which has become the first place for the industry to advertise vacant positions.
Having an involvement in Australian motorsport for a couple of years at different levels, Bisley is now partner at Kelly Racing and has prominent windscreen banner space on the Jack Daniel's Holdens of Rick and Todd Kelly.
Bisley will be using its new relationship with Speecafe.com to increase its brand awareness across the board, to make use of the site's unique marketing strategies and activation methods and, in turn, help deliver the sport's best news service to the fans.
Bisley joins Irwin Tools, Vodafone, Pirtek, Castrol, Orrcon Steel, HDT, Jack Daniel's, Toshiba, Armor All and Norton 360 as Platinum Partners at Speedcafe.com and have already been introduced to several business-to-business opportunities through the relationship.
Bisley was first introduced to Speedcafe.com in a special one-off "Double Dare" promotion recently where they gave one lucky customer the experience of a lifetime with rides in both a Jack Daniel's Commodore and a jet fighter.
The exposure through Speedcafe.com provided a whole new element to the concept and dramatically increased interest in the brand and traffic to the competition's website, according to Bisley Divisional Manager, Matt Graham.
"Speedcafe.com has become the number one place for all your motorsport news in this part of the world and beyond in a very short period of time," said Graham.
"We have obviously had our eye on it as a platform for our advertising and marketing for sometime and if our recent experience is any indication then the next 12 months should be very rewarding.
"This is not just about placing an ad on a website, but extracting the most out of our involvement in motorsport for our brand, business and customers through a well planned and integrated program. At the same time we are helping provide a fantastic free service for the fans who are the most brand loyal in sports.
"We have enjoyed our relationship with Kelly Racing in the last 12 months and this new partnership will complement that commitment and help us take it to another level."
Speedcafe.com Sales and Marketing Manager, Leisa Emberson, said that Bisley was a "perfect fit" for the Speedcafe.com model and as "owner" of the site's highly-successful and free employment section.
"We have enjoyed our recent relationship with Bisley and look forward to some exciting times ahead," said Emberson.
"Many of our on-line marketing activities are a perfect fit for a business like Bisley and we look forward to working with them on developing new concepts and ideas which will all be a benefit for our readers and viewers.
"We have partnerships with some wonderful companies and brands who share a common vision for growth and giving something back to the race fans of Australia, New Zealand and beyond."
ABOUT BISLEY
Bisley has a heritage of more than 55 years and has long been regarded as one of Australia's most trustworthy solid and honest brands.
Bisley encompasses a comprehensive range of Business Wear, Work Wear Safety Wear, and Casual Wear for Men and Women. It's the competitive pricing, exceptional quality and accessibility of Bisley that sets it apart from the competition.
Bisley is Australia's fastest growing Workwear brand because of good old-fashioned values, quality, value for money and exceptional service.
Bisley is a division of Gazal Apparel Pty Ltd, one of the largest clothing companies in Australia.
THE SPEEDCAFE PROMISE
Speedcafe.com has been established to provide a daily motorsport news service to the industry and fans in Australia, New Zealand and beyond.
It is a free service driven by passionate people, who have the same appetite for accurate and timely news relating to their sport, hobby, industry or career.
A costly exercise, Speedcafe.com.au is made possible by our growing list of corporate partners who have made an investment in their own growth, the development of the sport and the hunger of the fans.
Make no mistake, it is these companies who bring Speedcafe.com to you and we ask you to support their businesses with the purchase of their products and services.
We also ask you to participate in regular competitions and surveys to ensure we keep the interest rolling and the site as fresh and as inviting as possible.
It is our commitment to keep Speedcafe.com a free service for you, the fan.
You can help by supporting our Platinum Partners.