FPR evaluating fourth car for 2012 season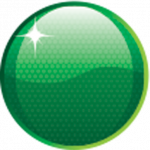 Ford Performance Racing could add an additional car to its V8 Supercars Championship stable for the 2012 season.
After entering the final two rounds of this year's Fujitsu V8 Supercars Series with Chaz Mostert, Speedcafe.com understands that the factory Ford team is currently evaluating the possibility of moving its fourth car up into Main Series.
Mostert and Tim Blanchard, who are testing with FPR at Winton today, have both been linked to the potential entry.
CLICK HERE for a behind-the-scenes look at who is testing what at Winton Raceway today.
Securing a Racing Entitlements Contract (REC) is a clear hurdle to running a fourth car, with Paul Morris Motorsport's second REC the likely option.
Having already confirmed the lease of his first REC to Jonathon Webb's Tekno Autosports team, Morris's second REC has also been linked to Dick Johnson Racing as a fourth car.
If Morris does decide to strike a deal with FPR, DJR or another team, it is likely to be in a joint venture agreement similar to that enjoyed between FPR and Rod Nash Racing, rather than in a 'lease' scenario.
There remains a chance however that Morris could continue to run a single-car entry from his own base at Norwell, Queensland.
Morris could not be contacted by Speedcafe.com for comment.
FPR's team principal Tim Edwards has been in favour of the four car platform in the past, and maintained his long held stance when quizzed of the chances of running four in 2012.
"When the right opportunity comes along, we'll consider it," Edwards told Speedcafe.com of running a fourth car.
"I've heard some speculation about that (running four cars next year), but by no means is there a deal of any nature.
"We've said for a long time that we want to run four cars, and by running the Fujitsu Series car for Chaz at Sandown and Sydney, we achieved that.
"How we run our program next year, at this stage, is up in the air."
See below for images from today's Winton Raceway test. PICS COURTESY: Jason Zavecz
[nggallery id=90]