Australian elected into new role at FIA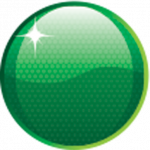 Garry Connelly has been elected Deputy President of the FIA Institute for Motor Sport Safety and Sustainability.
Connelly is a serving member of the Institute's Executive Committee and long-time delegate to the FIA (Federation Internationale de l'Automobile) on behalf of the Confederation of Australian Motor Sport (CAMS).
The FIA Institute is an international not-for-profit organisation that develops and improves motor sport safety and sustainability.
It leads projects that encourage the rapid development of new and improved safety technologies, which facilitate higher standards of education and training, and that raise awareness of safety and sustainability issues.
It also promotes excellence and achievement in all areas of motor sport. It has become an authoritative voice on safety, sustainability, innovation and excellence in motor sport.
President of CAMS Andrew Papadopoulos said that Connelly's election is a great honour.
"This is a hugely significant personal achievement for Garry," said Papadopoulos.
"It is also a huge coup for the sport in this country to have a representative elected to such high office within world motor sport.
"At CAMS, we are especially proud of Garry's election to Deputy President of the FIA Institute, and we look forward to continuing our very close association with the Institute."
Former Deputy President, Professor Gérard Saillant, has been elected to the Presidency, assuming the role from Professor Sid Watkins – the former Formula One race doctor, and the inaugural President of the FIA Institute – who has retired after 50 years in motor sport.
"It has been a great honour to have been involved with the Institute, and I am delighted to be able to continue to do so as Deputy President," said Connelly.
"It has been a particular privilege to have worked with one of motor sport's truly great personalities in Professor Watkins.
"The FIA Institute has progressed hugely under his charge, and I will do all I can to ensure that this momentum carries on for the benefit of motor sport worldwide."
CAMS is recognised by the FIA Institute as a Gold Regional Training Provider (one of only four in the world), enabling it to actively assist with the development of motor sport in other regions and countries.
Connelly is also a director of the Australian Institute for Motor Sport Safety (AIMSS) which was established by CAMS with similar objectives to that of the FIA Institute.