Mostert/Morcom take Eastern Creek 6 Hour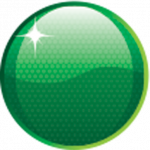 Ford Performance Racing's V8 Supercars prodigy Chaz Mostert has won the Eastern Creek 6 Hour alongside fellow youngster Nathan Morcom.
Driving Barry Morcom's BMW 335i, Mostert starred in the second half of the race after wet weather lashed the Sydney circuit.
Mostert crossed the line just 8.8s ahead of the Stuart Kostera/Inky Tulloch Lancer Evo X to win the race and Class B, while the Team Mitsubishi Ralliart entry secured Class A despite losing time early in the race with tyre issues.
The VIP Petfoods Lancer Evo IX of Tony Quinn/Klark Quinn rounded out the podium as the first car a lap down.
Dylan and David Thomas made it three Evos in the top four, while the Cam Wilson/Peter Burnitt Subaru WRX STi was fifth, despite losing third gear during the race.
The Hadrian Morrall/Adam Dodd Mazda 3 MPS took Class C with sixth outright – one place ahead of the Jim Pollicina/Dean Lillee/Steve Cramp Evo IX, which led for a large portion of the race before losing its right-front wheel.
The Michael Sherrin/Darren Ayres Mini Cooper took Class I with eighth outright, while ninth and Class D went to the Honda Integra of Jake Williams/Todd Betland.
Allan Jarvis, Rob Jarvis and Adam Brand won Class E by just 3s in their Suzuki Swift from the Proton Satria of Grant Phillips/Andrew Turpie/Daryl Martin.
The wet weather arrived in Hour 4, and quickly claimed two scalps, with the Greg Syme/Glen Seton Evo 9 colliding with the BMW of Grant and Iain Sherrin – putting both cars out of the race.
Mechanical problems accounted for the majority of setbacks however, with Colin Osborne and Rick Bates faring the worst of all – failing to make the start due to an alternator failure.
The pole-sitting Evo 9 of David and Des Wall had a turbo boost problem cost them any chance of victory within the first hour, while Class C favourites Jake Camilleri and Scott Nicolas Mazda 3 MPS was delayed by an engine misfire.
See below for the full race result
| | | | | |
| --- | --- | --- | --- | --- |
| 1 | N.Morcom/C.Mostert | BMW 335i | 254 | 06:00:46.2037 |
| 2 | S.Kostera/I.Tulloch | Mitsubishi Lancer Ev | 254 | 06:00:55.1034 |
| 3 | T.Quinn/K.Quinn | Mitsubishi Evo 9 | 253 | 06:00:48.4531 |
| 4 | D.Thomas/D.Thomas | Mitsubishi EVO IX | 253 | 06:01:33.9493 |
| 5 | C.Wilson/P.Burnitt/D.Wood | Subaru WRX Sti | 248 | 06:01:44.0565 |
| 6 | H.Morrall/A.Dodd | Mazda 3MPS | 244 | 06:01:16.8132 |
| 7 | J.Pollicina/D.Lillie/S.Cramp | Mitsubishi Evo 9 RS | 243 | 6:01:22.6771 |
| 8 | M.Sherrin/D.Ayres | Mini Cooper S R56 | 239 | 06:02:05.1557 |
| 9 | J.Williams/T.Betland | Honda Integra | 238 | 06:00:52.4852 |
| 10 | M.Eddy/F.Jouy | Honda Integra | 237 | 06:01:27.6705 |
| 11 | D.Wall/D.Wall | Mitsubishi Lancer | 226 | 06:00:49.3555 |
| 12 | A.Jarvis/A.Brand/R.Jarvis | Suzuki Swift Sport | 220 | 06:01:37.8570 |
| 13 | G.Phillips/A.Turpie/D.Martin | Proton Satria GTI | 220 | 06:01:40.3440 |
| 14 | J.Camilleri/S.Nicholas | Mazda 3MPS | 214 | 06:01:29.5395 |
| 15 | M.McGill/G.Brunsden | Toyota Celica | 200 | 06:00:47.6881 |
| DNF | G.Lusty/M.Brady/D.Dixon | Ford XR6 | 178 | 05:28:19.9231 |
| DNF | T.Keene/P.Alexander/G.Heath | Mini Cooper S | 160 | 06:01:51.0456 |
| DNF | G.Symes/G.Seton | Mitsubishi Lancer | 144 | 03:07:03.8320 |
| DNF | G.Sherrin/I.Sherrin | BMW 135i | 138 | 03:04:37.8520 |
| DNF | B.Cook/B.Leech | Suzuki Swift Sport | 136 | 03:39:55.4217 |
| DNF | B.Lynton/T.Pickett | Mini Cooper S |  31 | 02:26:33.9039 |