Quinns top Eastern Creek 6 Hour qualifying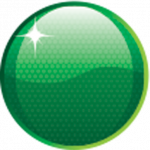 Tony Quinn has set the fastest time in qualifying for tomorrow's Eastern Creek 6 Hour, heading a quartet of Mitsubishi Lancer Evos at the top of the 21 car field.
Quinn's 1:09.6464s best effort in the second of the afternoon's qualifying sessions was good enough to pip the earlier time of David Wall in his East Holiday Parks backed entry.
The first session times from the Glenn Seton/Greg Symes, Stuart Kostera/Inky Tulloch, Chaz Mostert/Nathan Morcom, Jim Pollicina/Dean Lillie, Cam Wilson/Peter Burnitt/David Wood and Dylan Thomas/Dale Thomas entries were good enough to retain the top eight positions at the end of the day.
The final grid order however will not be determined until teams officially nominate which driver will start the race tomorrow. Under the race's regulations, the qualifying time set by the driver who starts the race determines the car's grid position.
See below for the full result
| | | | | |
| --- | --- | --- | --- | --- |
| 1 | T.Quinn/K.Quinn |  VIP PETFOODS | Mitsubishi Evo 9 | 1:09.6464 |
| 2 | D.Wall/D.Wall |  EASTS HOLIDAY PARKS | Mitsubishi Lancer | 1:09.7357 |
| 3 | G.Symes/G.Seton |  DODGY RACING | Mitsubishi Lancer | 1:09.8331 |
| 4 | S.Kostera/I.Tulloch |  ALAN HEAPHY TMR PERFORMANCE | Mitsubishi Lancer Ev | 1:10.0030 |
| 5 | N.Morcom/C.Mostert |  B MORCOM | BMW 335i | 1:10.3339 |
| 6 | J.Pollicina/D.Lillie/S.Cramp |  POLL PERFORMANCE | Mitsubishi Evo 9 RS | 1:10.4811 |
| 7 | C.Wilson/P.Burnitt/D.Wood |  GO KARTING GOLD COAST | Subaru WRX Sti | 1:11.1890 |
| 8 | D.Thomas/D.Thomas |  CXC | Mitsubishi EVO IX | 1:11.4253 |
| 9 | C.Osborne/R.Bates |  OSBORNE MOTORSPORT | Mazda 3MPS | 1:12.6102 |
| 10 | Jake Camilleri |  GRAND PRIX MOTORSPORT | Mazda 3MPS | 1:12.6672 |
| 11 | B.Lynton/T.Pickett |  BRUCE LYNTON MINI GARAGES | Mini Cooper S | 1:13.3570 |
| 12 | G.Sherrin/I.Sherrin |  SHERRIN RENTALS | BMW 135i | 1:13.8591 |
| 13 | H.Morrall/A.Dodd |  OSBORNE MOTORSPORT | Mazda 3MPS | 1:13.8956 |
| 14 | M.Eddy/F.Jouy |  MARK EDDY'S RACING / JENMAL MO | Honda Integra | 1:14.8173 |
| 15 | M.Sherrin/D.Ayres |  SHERRIN RACING | Mini Cooper S R56 | 1:14.9289 |
| 16 | G.Lusty/M.Brady/D.Dixon |  GRAHAM LUSTY TRAILERS | Ford XR6 | 1:16.1098 |
| 17 | M.McGill/G.Brunsden |  WELDMASTER | Toyota Celica | 1:16.4014 |
| 18 | T.Conroy/J.Williams/T.Betland |  CONROY MOTORSPORT | Honda Integra | 1:16.4395 |
| 19 | A.Turpie/D.Martin |  PEDDERS / VALVOLINE RACING | Proton Satria GTI | 1:20.3458 |
| 20 | A.Jarvis/A.Brand |  TOASTD MOTORSPORT | Suzuki Swift Sport | 1:20.4731 |
| 21 | B.Cook/J.Johns |  BVC RACING | Suzuki Swift Sport | 1:22.0528 |