Scott Pye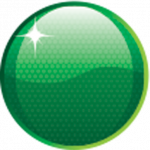 Scott Pye is at a career cross roads.
After a frustrating start to his British F3 debut season, the South Australian fought back, scoring a win and another podium to eventually finish 10th in the famous championship.
Now, Pye is heading back to Europe to test for Euro F3 team Prema Powerteam at Valencia.
He says the test will play a huge role in determining where he will race in 2012.
Speedcafe.com's Grant Rowley spoke to Pye about F3, V8 Supercars, DTM and the next stage of his career.
SPEEDCAFE: There has been lots of chat about yourself replacing Andrew Thompson in Triple Eight's Development Series V8 Supercar. While that may be an option, you do have a very good overseas Formula 3 option available for next year …
SCOTT PYE: That's right. Thankfully, Roland (Dane) has been a great supporter of me. You're right, I could have a good program here in Australia, so if I don't make it to Formula One or DTM, then I'll come back as a better driver, and that's what Roland is thinking.
Between Mercedes and sponsors of mine, we've organised a test at Valencia, just to see how it is.
The team understands that I had quite a bad year. Not so much my performance, but the way I was treated, and the problems I had with my manager.
(F3 team) Prema Powerteam called me, and they want the opportunity to see if they can put me in a better position for 2012. That's really the point of the test. They are a great team. They won Macau and the F3 Euroseries. At this point, they would be a great team to be with.
Next year, it will be a bit of a mystery with new cars coming in, but I'm sure the team will be right at the front with the next model Dallara.
SPEEDCAFE: So, in an ideal world, what do you do in 2012? Do you race in Euro F3 or compete here in V8 Supercars?
PYE: At the moment, it looks like European Formula 3. That's the ideal situation. Mercedes Benz has confirmed it will support me for another 12 months, and then we'll see how I'm going at the end of that season. Hopefully, next year, F3 will be a support class at all DTM races, so that's the best situation to be in. And who knows, there might be a DTM role or a test role down the track. But certainly European F3 is where I want to be.
SPEEDCAFE: What's stopping you from confirming that ride?
PYE: Simply finances. We'll see how that test goes, and it will dictate the amount of commitment from Mercedes.
I'm confident that I have all the backing I need, but I want to just get this test done, see how I feel about everything, and when I get back, I'll meet with Roland and we'll discuss my options for next year.
Hopefully within the next two weeks, I'll know if I'm heading back to Europe or testing a Development Series car, or whatever I might be doing.
But like I said, staying in Europe would be the best thing for me. I would come back to Australia a better driver with another season under my belt.
SPEEDCAFE: Having the Development Series with the champion team isn't a bad back-up plan. You were at Sandown and Sydney for the last two V8 Supercars events and you got to see first-hand just how well that Monster of Thompson car is …
PYE: Exactly. Sandown was the first opportunity I got to see it, but I was at Sydney the whole event and I got a lot closer to it.
The performances from TeamVodafone and Triple Eight is unbelievable. Love them or hate them, you have to admire what they are doing.
They are the team to be in at the moment, and it is a great opportunity for me, if in the future I come back to Australia. And if I decided to do that, then hopefully they'd be something for me to do in the Main Series.
SPEEDCAFE: You say you want one more crack at F3, but do you feel that you'll ultimately be destined to come back to V8 Supercars?
PYE: It's hard to say. It will depend on where Mercedes take me. They have many connections, through junior teams and the like.
It will be really up to how I perform this season. If I do well, Mercedes will be happy and you might see me in a DTM car.
At this stage, I don't really want to come back to Australia and drive the same car for the rest of my career. I'd love to do things in Europe or LMP1 – something like that. With Mercedes, anything is possible.
But for sure, if I had to settle for a touring car championship anywhere in the world, it would definitely be in Australia. It is the best touring car championship.
SPEEDCAFE: It was a difficult year for you. It ended with a podium, but talk us through some of the frustrations you had …
PYE: A lot of my problems did interfere with my performance.
We had money at the start. We were short, we hoped it was coming in and it put a lot of pressure on my manager. Unfortunately, we fell out midway through the season.
I had thoughts that I was there on my own, but thankfully Roland was there. He has been a supporter of mine for a couple of years, and when he found out about the situation, he came straight on board and took all the worries away from me. He didn't formally manage me, but took pressure off and allowed me to focus again.
That all happened just before Spa, and that is where my season really turned around. You see a lot with drivers and the mental side of the game. It plays a big part and it was underestimated. When I look back at my season, when I had the off-track pressures taken away, I performed better and I was a lot more focus.
At the start of the year, I struggled with the team. The team did a great job, but unfortunately, the season was dominated by another team, and that's the way it was. By the end of the year, I was very competitive and we were battling for wins and pole positions. At Donington, I felt we should have been on pole and at Silverstone, we qualified second.
We did turn it around, and it was a nice feeling to come home on a high.
I need to remember some times that it was my first year and we had some issues during the year with things going wrong, but we finished strong and I'm looking forward to next season.