Pagenaud secures full-time IndyCar ride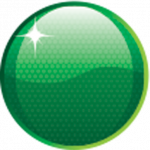 Frenchman Simon Pagenaud will complete a full-season schedule with Sam Schmidt Motorsports in the 2012 Izod IndyCar Series.
A graduate of the defunct Formula Atlantic and Champ Car classes, the 27-year-old has spent the last three seasons racing sportscars, most notably for the factory Pugueot outfit.
Pagenaud started three IndyCar races this season as a substitute driver at HVM and Dreyer and Reinbold, and says he's looking forward to working with Schmidt's engine supplier Honda, having formerly raced for the company's American performance divisions in the American Le Mans Series.
"The series represents the most competitive racing in the world right now, and I am really looking forward to the challenge of racing in a single-seater again," said Pagenaud of IndyCar.
"I have to thank Sam Schmidt Motorsports for giving me the opportunity and to continue with the Honda engineers at HPD. It is the best situation I could wish for.
"I know 2012 will be a big challenge with the new Dallara chassis and being on a new team but, quite frankly, that is what is so interesting. To fulfil a lifelong dream to race an Indycar and to compete in the Indianapolis 500 is a special time in my life."
Pagenaud was also one of the stars of V8 Supercars' Armor All Gold Coast 600 in October, finishing third alongside Lee Holdsworth in the Sunday race.
Sam Schmidt Motorsports ran Canadian Alex Tagliani for the majority of the 2011 Izod IndyCar Series, scoring two pole positions, including that at the coveted Indianapolis 500.
Tagliani was then replaced for the final two races by Briton Dan Wheldon, who was killed in the season finale at Las Vegas while racing for a $5 million prize fund.