Lotus completes 2012 line-up with Grosjean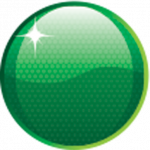 Frenchman Romain Grosjean will join Kimi Raikkonen at Lotus Renault GP next season.
Grosjean will replace Vitaly Petrov in the team – reversing the decision made by Renault at the end of 2009 to replace Grosjean with Petrov.
Grosjean has spent the last two seasons racing a variety of machinery, taking the 2010 Auto GP, 2010/11 GP2 Asia and 2011 GP2 Series titles.
He has also been a FIA GT1 race winner since his last stint in Formula One, and tested with BMW's new DTM program this week.
Grosjean says he's looking forward to working alongside Raikkonen next season.
"To be racing alongside a former world champion and someone who is hungry and returning to Formula 1 will be a great experience, and I'm sure will help raise my level of performance too," said Grosjean.
"I feel that my successful season in GP2 Series has helped me mature a lot, and I am a much more complete driver than I was last time I was competing in this sport.
"Returning to Enstone as a race driver feels like coming home. I will not disappoint and I wish to thank all the people without whom this return to F1 would not have been possible.
The announcement leaves Petrov and Bruno Senna – who drove in the final eight races of the 2011 season with Renault having replaced Nick Heidfeld – left to look elsewhere in order to remain in the championship.