F3 test to determine Scott Pye's racing future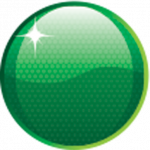 Scott Pye says that an F3 test on Monday will determine his international racing future.
Pye, 21, will test with crack F3 Euroseries outfit Prema Powerteam at Valencia this coming Monday.
Pye was in Australia for the final two V8 Supercars events and has been linked to the Triple Eight seat in the V8 Development Series.
While the South Australian admits that the Development Series drive is an option, his preference and desire is to remain in international F3 competition.
After a slow start to this year's British International F3 Championship, the Double R driver scored two podiums – including a race win at Rockingham. He eventually finished 10th in the standings.
Pye recently secured official backing from Mercedes and says that the final pieces of budget are the only issues stopping him from locking in a drive in the European F3 Championship.
"I'm confident that I have all the backing I need, but I want to just get this test done," Pye told Speedcafe.com.
"(I will) see how I feel about everything, and when I get back, I'll meet with Roland (Dane) and we'll discuss my options for next year.
"Hopefully within the next two weeks, I'll know if I'm heading back to Europe or testing a Development Series car, or whatever I might be doing."
Dane has been instrumental in Pye's development in the past two years. The champion V8 team owner guided Pye through a tough patch at the start of this season when he had a mid-season falling out with his personal manager.
Pye says that Dane's mentorship put him on the right track earlier this year, leading to Pye scoring podium results.
CLICK HERE for Speecafe.com's exclusive and revealing chat with Pye in this week's edition of Cafe Chat.