FPR close on Development Series decision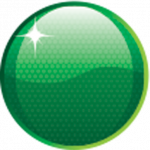 Ford Performance Racing will decide in the coming days if it will compete in the 2012 V8 Development Series.
The factory Ford team made a return to the series in the final two rounds at Sandown and Sydney with standout driver Chaz Mostert, with the V8 rookie scoring a podium result at Sandown.
FPR's team principal Tim Edwards is keen to continue to enter a car in the series, and having got a first-hand view of Mostert's talent, he is keen to ensure that he is racing a V8 next year.
"The whole motivation for doing these rounds was for us to evaluate Chaz," Edwards told Speedcafe.com.
"We knew he was good, and now there's no doubt in my mind that he is the real deal.
"We've give ourselves until the end of this week to finalise or plans for next year."
For the Sydney event, Mostert's FPR Falcon campaigned with a one-off sponsorship deal with the Royal Australian Navy. Edwards says that funding the 2012 project is one of the stumbling blocks.
"Clearly, I'm trying to do the deal, but there's commercial implications in the whole thing," he said.
"To run a car costs money. I've got to have a reasonable comfort factor in that we're going to be able to find the money to do it.
"He's a talented kid, and assuming we do run him, he'll be groomed from the ground up, just like Mark Winterbottom."
Mostert finished sixth in the 2011 Fujitsu V8 Supercars Series and also won the Mike Kable Young Gun Award at Monday night's V8 Gala in Sydney.