F1 calendar, rules, commentators confirmed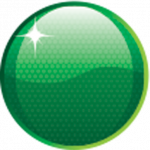 The FIA's World Motor Sport Council (WMSC) has officially confirmed the calendar for the 2012 Formula One World Championship, which is set to include the Circuit of the Americas after all.
The final 20-race schedule is identical to the one previously issued by the FIA, and sees the season kick-off in Australia on March 18, and conclude with back-to-back races in the US and Brazil on the November 18 and 25 weekends.
CLICK HERE for the entire 2012 schedule
Coinciding with the calendar confirmation, Circuit of the Americas officials have announced that construction of the Texas track will resume immediately, following the resolution of the monetary dispute that saw Formula One supremo Bernie Ecclestone threaten to cancel the race.
In addition to releasing the final calendar, the WMSC has ratified several new sporting regulations for 2012, including the implementation of a three-day mid-season test.
Other changes include the introduction of a four hour time limit for each Grand Prix (including red flag stoppages), the provision for lapped cars to unlap themselves during Safety Car periods in order to ensure clean restarts, and a change to the tyre rules to enable teams access to their entire allocation from the start of Friday practice.
Alterations to the driving code will see drivers not allowed to move back to the racing line once they have defended their position, while leaving the track during cool down laps without due reason will result in penalities.
Meanwhile, new Formula One television broadcaster Sky Sports has named its full commentary team for 2012, with Martin Brundle set to be joined in the box by Radio 5 Live pair David Croft and Anthony Davidson. Ted Kravitz will patrol the pitlane with Natalie Pinkham.
Sky will launch a dedicated Formula One channel next year – broadcasting every race live throughout the season, while previous television rights holder, the BBC, will have just 10 live races.
It is expected that Ten Sport's Australian Formula One programming will take the Sky Sports feed next year.