Ricciardo rules himself out of Toro Rosso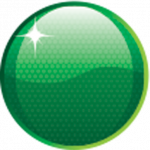 Rising Formula One star Daniel Ricciardo has all-but ruled himself out of driving with Scuderia Toro Rosso next year.
The West Australian, who competed with back-marker team HRT in 11 races this year, has said that there will be no room for his at Red Bull's junior team in 2012.
This confirmation has fuelled talk he will head to Caterham (formally known as Team Lotus) next season, partnering Finn Heikki Kovalainen.
"At the moment it seems like Toro Rosso are going to stay with who they've got," Ricciardo told The West Australian.
"It wasn't put down 100 percent, but it was the wording I was making out.
"There's a good chance if I'm on the grid next year it's going to be with another non-Red Bull outfit, but I guess the good news is I'm still contracted by Red Bull. They've agreed to continue with me."
Ricciardo was asked for specific comment on the Caterham rumours where he said that he would enjoy the challenge of racing against former Grand Prix winner Kovalainen.
"I would like to say there's a chance, but at least for me that's probably all it is for now, just a chance," he said.
"It would be a step up from this year, so it's not really a bad thing. I doubt they'll still be able to fight for points next year. They'll still be towards the further end, but I think they're progressing well.
"If (Heikki) Kovalainen was to be my team-mate, it's someone very good to measure up to. He's won a grand prix before and he's smashed (Jarno) Trulli this year."
Ricciardo drove in 11 GPs this year. His best results for the year were two 18th place finishes in Hungary and India.