Provisional Bathurst 12H entry list released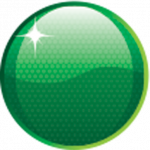 Armor All Bathurst 12 Hour organisers have released a provisional entry list for their February 2012 race, with a two-car Mercedes effort from Black Falcon among 10 GT3 cars set to take the start.
The GT3 ranks, which make up the outright contenders, includes six international and four local entries.
Two-car assaults from the German squads Black Falcon (Mercedes) and Team Phoenix (Audi) will be joined by single entries for British team United Autosports (Audi) and Malaysian outfit Clearwater Racing (Ferrari).
Black Falcon has confirmed that former A1GP driver Jeroen Bleekemolen and esteemed driver coach Rob Wilson will be among its driver line-up.
As previously reported, the local GT3 entries will come from Ted Huglin's Consolodated Chemical Co Racing (Lamborghini), Roger Lago's Lago Racing (Lamborghini), Rod Salmon's Bar One World team (Mosler) and Maranello Motorsport (Ferrari).
A further 18 entries have been lodged among the remaining seven classes, pointing to a grid increase of two compared with this year's race.
See below for the provisional entry list
Class A – GT3 Outright
Lago Racing – Lamborghini Gallardo LP600 GT3
Consolidated Chemical Co. Racing – Lamborghini LP560 GT3
Maranello Motorsport – Ferrari F458 GT3
Clearwater Racing – Ferrari F458 GT3
Phoenix Racing – Audi R8 LMS GT3
Phoenix Racing – Audi R8 LMS GT3
United Autosport – Audi R8 LMS GT3
Black Falcon – Mercedes Benz SLS GT3
Black Falcon – Mercedes Benz SLS GT3
Bar One World – Mosler MT900
Class B – GT3
Motorsport Services – Porsche 996 GT3 Cup Car
Motorsport Services – Porsche 997 GT3 Cup Car
Tinkler Motorsports – Porsche 997 GT3 Cup Car
Class C – GT4
Planbuild Homes – Lotus Exige S
Simply Sports Cars – Lotus Exige S
Paul Freestone – Chevrolet Corvette ZO6
Class D – Production (High Performance)
Motorsport Services – BMW 135i
Motorsport Services – BMW 135i
James Atkinson – HSV GTS
GWS Motorsport – BMW 335i
Maximum Motorsport – Subaru Impreza WRX STi
Class E – Production (Performance)
GWS Motorsport – BMW 130i
GWS Motorsport – BMW 130i
Racer Industries – HSV Astra VXR
Adam Dodd – Ford Falcon XR8
Class I1 – Invitational (Petrol up to 2000cc)
Ric Shaw – Mazda RX-7
Bruce Lynton MINI Garage – Mini Cooper S JCW
Class I4 – Invitational (Diesel)
Red Camel Jordans – Seat Leon Super Cupa 2.0