Kristian Lindbom impresses in maiden GP3 test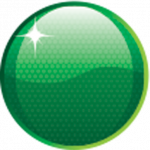 Kristian Lindbom has deemed his first test of a GP3 car a success.
Driving for the Tech 1 team, Lindbom took part in GP3's two day winter test at Jerez, Spain, impressing in his debut in the competitive class.
After completing four lengthy sessions across the two days, Lindbom improved each time, getting as close as 1.5 seconds from the pace setters.
A total of 27 drivers competed in the two day test.
While Lindbom's overall times saw him placed outside of the top 20 in all four sessions, it was his damp and wet weather speed that impressed.
On the final day, Lindbom improved significantly –  with the Australian one of the fastest five drivers on track during the weather-affected running.
Having been out of competitive, regular racing for some time, Lindbom says that it took him a while to get his head around the new cars.
"When I first got there, I quickly realised how different the cars are to the Formula 3 car," Lindbom said.
"It was clear to see how often the other drivers drive as they were fast from lap one and pushing 100 percent when I was only pushing slightly harder than what I would on an installation lap.
"The structure of a sessions and driving the car was quite different to what I am used to. I learnt that I needed to push the car from straight out the gate right to when I arrived at pit lane entry.
"I became comfortable with lines and the track limits. I found that many corners I had to apex earlier as the radiuses are very long, which is different to Australian circuits which have very sharp corners.
"But I as the test continued I began to get more confident over the kerbs and started using all of the circuit on entry and exit."
Despite feeling the effects of a day's testing in a foreign car, Lindbom says that in the second day, he tried a new braking technique that instantly improved his times.
"Before the second day of testing, I woke up quite sore at the back of my neck, triceps and pecks, so these are areas which I need to get physically stronger," he said.
"Again, I felt quite lost as I was struggling off slow corner exits, where the main problem I had been having previously was over-slowing the car on mid corner.
"On the new tyre run, I tried to release the brakes in small amounts and found my pace wasn't improving very much, so I completely released the brake mid corner at Turn 9 and turned the steering hard at the same time. In any other car, this would cause instant understeer, but in the GP3 car, it worked very well and my lap time instantly dropped by around one second.
"The next lap I took it a step further and did that everywhere. I gained another 0.3s, but more importantly I understood how to get the advantage of the new tyre."
The final session, held in damp/drying conditions, was where he really shone.
"The session started in damp conditions, so I went out to learn how to drive the car in the wet," he said.
"The track dried within the hour and I was in the top five in those conditions. On my last lap I pushed very hard and made a few mistakes which were worth around 0.6s to my overall time. At that point, I was fifth, however if I had put the lap together, I would be first, which was very confidence boosting."
Lindbom is now working on a budget to make a return to competition. He says he is unsure whether he will find the funds to compete overseas or stick to Australian racing.
See below for a photo gallery of Lindbom's test from Jerez.
[nggallery id=89]