INXS confirmed as ITM400 headlining act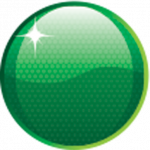 World famous Australian rock band INXS will be the headline off-track event at next year's ITM400 in Hamilton.
Today's announcement of the Aussie rock legends to play in New Zealand coincides with its ticket launch, which are now on sale for the April 20-22 event.
NZ V8 Supercars fans will be able to see INXS at the Saturday night concert – included in the price of the event ticket.
V8 Supercars is also providing improved viewing and have held ticket prices at the 2011 level for next year's three-day event – the final Hamilton street race.
Ticket pricing has been held at the already reduced level of the 2011 event with a three-day general admission ticket priced at $105, a three-day flexi grandstand ticket at $135 and the three-day grandstand ticket from $159.
There will also be three new grandstands erected to further improve viewing options. They include three new grandstands' (one that which offers non-reserved seating on turn two by Founders Theatre) as well as two silver level grandstands on turn one.
New Zealand's racing hero Greg Murphy is keen to give Hamilton the best possible send off.
"The ITM400 Hamilton is a fantastic event and the Kiwis are out to kick the Aussies in the butt being in our last event here," Murphy said.
"This race is one that not just those from the Waikato should be unbelievably proud of but so should all Kiwis.
"It is a cracking track, fantastic racing and a rocking atmosphere. For the modest price of a ticket, people can experience firsthand what a world class event is all about."