Webb confirms switch to Holden in 2012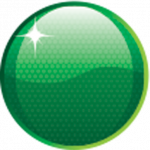 Tekno Autosports has confirmed that its expansion into a two-car operation next year will include a switch to Holden.
Team owner Steven Webb told Speedcafe.com that the V8 Supercars Board has ratified the plan for his team to lease of one of Paul Morris Motorsport's RECs (Racing Entitlements Contracts) for the 2012 season.
The lease is for one year, with an option to buy for 2013.
As part of the deal, Webb's team has purchased two of Morris' Triple Eight-built Holden Commodore VEs. One of those chassis has never been raced and is already in Webb's Yatala workshop.
The new deal could mean that Ford's representation in the V8 Supercars Championship will shrink further from 2011 levels, with just 10 Fords set to take on 18 Holdens.
That situation could change again however, pending Morris' decision on his future in the sport. Paul Morris Motorsport is tipped to enter into a joint venture with Dick Johnson Racing next season, creating a four-car Ford outfit.
Webb Sr says that his team's growth to two cars is a signal that the team is serious about being successful in V8 Supercars.
"I think it proved our commitment," Webb told Speedcafe.com.
"When I appointed Bruce Jenkins as the team manager, I set out a five-year plan and moving to two cars in 2012 was the second stage of that plan.
"Things are on track for us. At this point in time, our performances in the last three to four months have been pretty good.
"What Bruce has been able to bring to the team is a little more thoroughness in relation to what we are doing and the way we are doing it. We just needed somebody at the top who could put it together, and he has succeed in doing that. I think I have made the right choice."
While the lease of the REC has been secured, the identity of the team's second driver remains unknown. New Fujitsu V8 Series champion Andrew Thompson has been linked to the seat, among others, but Webb would not be drawn on who will drive the car, or what sponsor and number it will carry.
"There is no driver selected for that seat at this point in time," Webb said.
"The driver selection will be made by Bruce, Jonathon and Kobe (Jonathon's wife). The only time that I'll be involved is when they ask for my opinion of anyone they have in mind.
"As Garry Rogers likes to say, we've got until March before we need to make our selection.
"I can't speculate on the (car) number, and at this point, we're not in a position to reveal how the cars will be represented (sponsored)."