V8 Utes Wildcard to help youngsters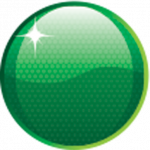 V8 Utes is considering giving young, unknown drivers a chance in the category's wildcard entry.
At each round of the series this year, the Auto One Wildcard was entered with a star driver. Some of the drivers who raced the Auto One entry included Tony Longhurst, Tim Blanchard, Dean Canto and Marcus Marshall.
Next year, the category will continue the program, but could offer up-and-coming drivers the chance to make a start in the popular category.
While high-profile drivers will continue to get opportunities as the wildcard, category administrator Craig Denyer says that he is considering a young gun shoot-out for selected rounds.
"We want to build on the concept we've established this year," Denyer told Speedcafe.com.
"Auto One's push is very much to focus on the up and coming young drivers and give them an opportunity when we can.
"One thing that we're looking at for next year, as a variation, is to have a shoot-out at a track prior to the round. The idea is to give three or four young state drivers, for example, a run. We'd do a shootout and judge who performed the best and give them a run in the series for one round.
"We've also got the idea of giving the Australian Formula Ford champion a drive in the final round.
"And we'll obviously continue to look at getting some star drivers in the car as well. We've got 50 years of Bathurst celebrations next year, and it would be great to have an iconic driver in the car."
At the Sydney Telstra 500, V8 Utes announced a renewed two-year title sponsorship with both its presenting partners Auto One and Armor All. CLICK HERE for more on the renewed sponsorship.
Chris Pither wrapped up the 2011 V8 Utes title at the Sydney Telstra 500. CLICK HERE for more.