Tander, Kelly handed points penalties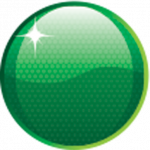 Garth Tander and Todd Kelly have both been handed post-race points penalties following incidents in the 28th and final race of the 2011 V8 Supercars Championship.
Tander was the last classified finisher in Sunday's leg of the Sydney Telstra 500 after losing 11 laps while fixing damage incurred in an incident with Kelly.
Tander was handed a 25-point penalty for the clash, which saw the Toll Holden Racing Team Commodore make contact with the back of the Jack Daniel's Racing entry at Turns 9, 10 and 11 – eventually resulting in Kelly spinning into the tyre barrier.
Kelly meanwhile has been docked 25 points for an earlier incident with Jason Bright, in which the Team BOC Commodore was tipped into a spin.
Kelly finish the race eight laps down in 16th, while Bright remained on course for a top five finish before late contact with Jonathon Webb dropped him to ninth.
The collision with Webb was not investigated by the stewards – a situation that has frustrated Bright.
"I can't believe the officials didn't have more of a look at it, which leaves me with no faith in our judicial system once again," said Bright after the race.
"I've copped two drive-through penalties during races this year but they didn't even look into this incident after the race – they just wiped it."
The penalties have not affected the final championship standings, with Tander remaining fifth and Kelly 18th.
In addition, James Moffat has been fined $5,000 for barging his way into the fastlane immediately after the start of Race 28, where half the field had elected to stop for slick tyres.
See below for the updated championship standings
| | | |
| --- | --- | --- |
| Pos | Driver Name | Total |
| 1 | Jamie Whincup | 3168 |
| 2 | Craig Lowndes | 3133 |
| 3 | Mark Winterbottom | 2710 |
| 4 | Shane van Gisbergen | 2672 |
| 5 | Garth Tander | 2549 |
| 6 | Rick Kelly | 2358 |
| 7 | Will Davison | 2345 |
| 8 | Lee Holdsworth | 1920 |
| 9 | Tim Slade | 1904 |
| 10 | James Courtney | 1869 |
| 11 | Alex Davison | 1850 |
| 12 | Fabian Coulthard | 1839 |
| 13 | Greg Murphy | 1750 |
| 14 | Michael Caruso | 1729 |
| 15 | Steven Johnson | 1708 |
| 16 | Jason Bright | 1633 |
| 17 | Steve Owen | 1561 |
| 18 | Todd Kelly | 1525 |
| 19 | David Reynolds | 1519 |
| 20 | Russell Ingall | 1514 |
| 21 | Jonathon Webb | 1493 |
| 22 | Jason Bargwanna | 1352 |
| 23 | James Moffat | 1306 |
| 24 | Paul Dumbrell | 1242 |
| 25 | Karl Reindler | 1144 |
| 26 | Tony D'Alberto | 1045 |
| 27 | Dean Fiore | 992 |
| 28 | Warren Luff | 809 |
| 29 | Mark Skaife | 532 |
| 30 | Nick Percat | 527 |
| 31 | Richard Lyons | 511 |
| 32 | Allan Simonsen | 509 |
| 33 | Andrew Jones | 460 |
| 34 | Cameron McConville | 406 |
| 35 | John McIntyre | 393 |
| 36 | Steve Richards | 366 |
| 37 | Luke Youlden | 344 |
| 38 | Andrew Thompson | 334 |
| 39 | Sebastian Bourdais | 288 |
| 40 | Tim Blanchard | 288 |
| 41 | Paul Morris | 268 |
| 42 | Jack Perkins | 255 |
| 43 | Greg Ritter | 243 |
| 44 | Dale Wood | 236 |
| 45 | Marcus Marshall | 229 |
| 46 | Oliver Gavin | 222 |
| 47 | Owen Kelly | 220 |
| 48 | Daniel Gaunt | 219 |
| 49 | Jorg Bergmeister | 207 |
| 50 | Simon Pagenaud | 207 |
| 51 | David Russell | 202 |
| 52 | Shane Price | 197 |
| 53 | Nathan Pretty | 192 |
| 54 | Michael Patrizi | 187 |
| 55 | David Wall | 185 |
| 56 | Darren Turner | 165 |
| 57 | Richard Westbrook | 150 |
| 58 | Gil de Ferran | 150 |
| 59 | Craig Baird | 148 |
| 60 | Boris Said | 147 |
| 61 | Matthew Halliday | 137 |
| 62 | Augusto Farfus Jr | 132 |
| 63 | Jan Magnussen | 129 |
| 64 | Joey Hand | 120 |
| 65 | Alex Tagliani | 120 |
| 66 | Emanuele Pirro | 114 |
| 67 | Dean Canto | 109 |
| 68 | Taz Douglas | 93 |
| 69 | Marc Lieb | 87 |
| 70 | Dirk Muller | 69 |
| 71 | David Besnard | 66 |
| 72 | Christian Klein | 60 |
| 73 | Vitantonio Liuzzi | 48 |
| 74 | Sarrazin Stephane | 42 |
| 75 | Fabrizio Giovanardi | 39 |
| 76 | Marino Franchitti | 0 |
| 77 | Cameron Waters | 0 |
| 78 | Grant Denyer | 0 |