Stoner to test TeamVodafone V8 Supercar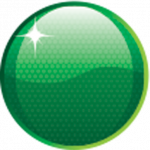 Two-time and reigning MotoGP World Champion Casey Stoner will test a TeamVodafone V8 Supercar later this month.
The Repsol Honda rider was a guest of the team at the weekend's Sydney Telstra 500, and sat in Jamie Whincup's championship winning Commodore during a brief visit to the Supercheap Auto Bathurst 1000 in October.
Whincup will be on hand at the December 15 test to lend assistance to Stoner, while the roles will be reversed when the three-time Bathurst winner takes to the track on his KTM sports bike.
"Obviously Casey is a true pro," Whincup told Speedcafe.com.
"He understands a throttle and a brake, and how to get the most out of tyres gripping a track better than anyone.
"Four wheels are obviously going to be foreign to him, but I'm going to help him out as much as I can. I'd love to see him in one of our cars one day.
"At the same time I'm going to get my KTM out, I'm going to get some slick tyres off of Dunlop, and fingers crossed he can teach me how to scrape my knee!"
TeamVodafone team manager Adrian Burgess is full of praise for the 26-year-old Stoner, who joined his crew at their post-event celebrations last night.
"He's a really nice guy, he's a fantastic ambassador for his sport, and all Australians will be very proud of what he has achieved," Burgess told Speedcafe.com
"He's looking forward to sampling one of our cars and we're excited to be able to give him that opportunity."
TeamVodafone could not confirm where the test will take place, with its test track Queensland Raceway unavailable due to the resurfacing works currently being undertaken at the venue.