'Perfect' end to Orrcon Steel's 10th year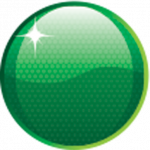 Orrcon Steel capped off it's 10th consecutive year of V8 Supercar involvement perfectly, when Mark Winterbottom crossed the line first at Sydney Olympic Park yesterday.
Prior to the race, V8 Supercars Chairman, Tony Cochrane presented Managing Director of Orrcon Steel, Leon Andrewartha a trophy honouring the company's 10th year in the sport.
"Orrcon Steel has been one of our most loyal and valuable sponsors over the last 10 years," Cochrane said. "The company has gone from being an unknown in the Australian market to a leader in it's field utilising it's V8 Supercars program as the foundation. "
Andrewartha agreed that the company's V8 Supercars involvement has been a key driver of Orrcon Steel's growth.
"When we first entered V8 Supercars, the board wanted a fast-paced technology driven environment to show off it's brand. V8 Supercars has allowed Orrcon Steel to grow the company and provide unique experiences for staff and customers alike.
"Orrcon Steel has become synonymous with Ford and Mark Winterbottom throughout the partnership and the relationship we have with Ford Performance Racing continues to go from strength to strength.
"This fantastic result couldn't have rounded out our 10th year in the sport any better."
Yesterday's victory by Winterbottom has given the team a great deal of hope heading into 2012.
"You never know until the first race of the next year, but a win like this at the end of the year certainly carries momentum," Winterbottom said. "The boys go into the break on a high and it will make them more hungry when they return.
"It's great we could finish off Orrcon Steel's 10th year with a victory for them and I could see all of their supporters cheering us on in the final stages of the race. It was a special win."
Orrcon Steel started it's involvement in V8 Supercars in 2002 with Larkham Motorsport where the relationship with Mark Winterbottom began.
When that team merged to become WPS Racing, the sponsorship carried over. It then started the long and successful relationship Orrcon Steel has enjoyed with Ford Performance Racing when the WPS operation folded.