McConville gets new personal sponsorship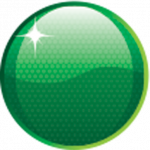 Cameron McConville has secured a new personal sponsor for his varied racing pursuits.
Affinity Motorsport Insurance has signed a deal with McConville and will use the versatile racer as its ambassador for the newly-established firm.
The Affinity Motorsport Insurance logo will be seen on McConville's helmet, along with his other personal backers.
Next year, McConville will compete in the Auto One V8 Utes in the Bundaberg Ute, the New Zealand V8 SuperTourers and the V8 Supercars endurance races with the Toll Holden Racing Team. He also runs a number of driver experiences days with HSV.
Affinity Motorsport Insurance's Peter Grant says that McConville is an ideal representative for his business.
"Cam is one of the best known drivers on the circuit and we're delighted for him to be an ambassador for our product," he told Speedcafe.com.
"He is terrific to work with and we're pleased to have him represent us.
"It's a very unique product and the first time that a package like this that has been to the Australian racing market."
Affinity Motorsport Insurance provides insurance for race vehicles – on and off the track. It covers testing days, personal accident insurance for the drivers and also transit risk for the cars.
McConville says that he will use his role to educate all motor racing drivers on the importance of insurance.
"Drivers don't really understand the need for insurance," McConville said.
"For me, I race cars, but I also do 40-odd drive days. I see my role with Affinity to educate other drivers in any category in Australia about the importance of insurance.
"Affinity now has a package that can suit any level of race drivers in any category."