Glenn Seton inducted into V8 Hall of Fame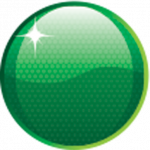 Australian touring car legend Glenn Seton has been inducted into the V8 Supercars Hall of Fame.
The two-time V8 champion accepted his induction at the V8 Supercars Gala Dinner at the Sydney Convention Centre, Darling Harbour, this evening.
After being presented with the award, he gave special praise to Fred Gibson, Bo Seton (his father) and Jayne Seton (wife).
Seton held back tears as he gave his speech at the awards night.
"It's a huge honour," Seton told Speedcafe.com.
"We all have huge dreams of achieving our goals in the sport, and I have been fortunate to achieve most of mine. To get put put in a hall of fame with the likes of Peter Brock, Dick Johnson, Allan Moffat, Norm Beechey and Colin Bond is a massive deal.
"You go into the sport to do the best for the fans, teams, sponsors, so at the end of the day, I'm quite honoured to have been involved in the sport and making my contribution."
Seton nominated his success in the 1997 championship – the first official year of V8 Supercars – as his greatest achievement.
"We were such a small team in 1997," he said.
"It was in the post-tobacco sponsorship era. We only had six guys but we came out and won the championship. That was my highlight. It went down to the last race with three of us in with a chance and we came up with the win.
"That was also the first year of V8 Supercars, with Tony Cochrane being involved and the start of what we see today.
"To be the first was absolutely a rewarding thing in myself."
Seton is one of five drivers to have competed in over 200 V8 Supercar events. The others are Dick Johnson (202), John Bowe (225), Mark Skaife (214) and the late Peter Brock (212). In the past he has run his own team for a number of years.
Seton competed from 1984 to when he retired in 2005, also winning the title in 1993 as well as the inaugural 1997 V8 Supercar crown.
He was noted for being one of the unluckiest and best drivers never to achieve victory in the Supercheap Auto Bathurst 1000 classic, as his father Bo did in 1965.
Seton started from pole position in 1994 and 1996, and finished second three times. He came close to winning the race in 1995 but his engine failed nine laps from the finish.
Seton competed in the second half of this year's Touring Car Masters Series and is planning on racing the Jim Morton-owned Falcon XA next year.