V8 Supercars paddock stalwart quits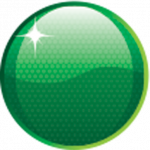 V8 Supercars paddock stalwart Ray Robins has quit the sport.
After 18 years working within the V8 Supercars organisation, Robins will leave his post as the assistant operations manager motorsport on January 3.
The resignation was announced to the teams by Tony Cochrane at the Sydney Olympic Park Street Circuit this morning.
In a nutshell, Robins runs the V8 paddock. From when the teams park their trucks, until the last gate is close, Robins ensures that everything runs smoothly.
Robins told Speedcafe.com this morning that his decision to quit is the right one.
"I've been contemplating it for six months, and it's not one reason, it's a number of reasons," he said.
"Good old Ray is worn out. There's only so much you can do. There's a limit to how much you can do in one day. Everything gets left to Ray, and I can't do that anymore.
"Things have changed. When I started, there was three of us. Now, V8 Supercars is a massive job and  I needed 'another Ray'."
Robins, regarded as one of the paddock's most approachable people, says the relationships he has the with team members has been the key to his longevity.
"The relationships I have with the teams is unbelievable," he said.
"I don't think I have any enemies there. I've created some great friendships, and we've all worked so very well together."