Q&A: Whincup relieved with title success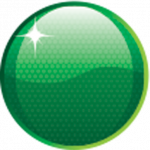 For the third time in his career, Jamie Whincup walked away from the final round of the V8 Supercars Championship with the title in his pocket.
The 28-year-old TeamVodafone driver endured a difficult weekend on the streets of Sydney Olympic Park, seeing his points lead over team-mate Craig Lowndes shrink dramatically on Saturday after a damper failure-induced crash.
Sunday again proved challenging for Whincup, but an eighth place finish was enough to ensure ultimate success. He shared his thoughts with the media at the Homebush circuit following the finale.
QUESTION: Jamie, that's certainly the hard way to do it.
JAMIE WHINCUP: You're not wrong, it was bloody hard. We just had to finish today in any position. I was expecting Craig to charge through and get close to finish the race, so we knew we had to get better than 14th.
There were people going off left right and centre, I've never driven so softly believe it or not. On the restarts I was just trying to get clean air and stay out of the carnage, which there was plenty of.
At the end it has been a long year and a long week to be honest. Everyone has told me I was going to do this but it's never done until it's done. I've got a fantastic team with fantastic sponsors, and a fantastic team-mate who kept it professional and fought it out right to the end.
QUESTION: You now join Craig Lowndes and Peter Brock with three championship wins. Describe your emotions today compared to that of 12 months ago?
WHINCUP: It never really sinks in until a week later. It's good for the team now after what was a massive event. We've gone through thick and thin, we dedicate our lives to trying to go fast on the track and to try and get that grand prize. To finally get there is an unbelievable feeling.
QUESTION: You seemed under threat there at one stage when Craig was moving up through the order. How was the coaching from Dutto (race engineer Mark Dutton) over the airwaves?
WHINCUP: He was unbelievable, you know.
I've said all week that it sucks that both of us (Whincup and Lowndes) can't win the championship. We do work so hard during the year to get both cars fast, and sometimes in the pitstops he's got to queue and sometimes I've got to queue, it's really a team effort.
Like any business you work with your partner, but then at the end of the year you've got to compete with them for a trophy. So I can't thank my team enough for what they've done, it's just a 'money can't buy' experience.
QUESTION: Jamie, you lost the number one at the end of last year. What does it feel like to have it back? Has that been a driving force all year?
WHINCUP: Yeah, I'm going to do the cliché thing and say it's hard to describe the emotion. It's a massive relief at the moment.
It's been quite stressful all weekend, especially after yesterday. Lowndesey and I both came into today with the whole year's work swaying in the wind. We knew with the weather conditions and with the way the track is that it would be a hard battle to the end. We played it soft but we played it smart as well.
(At the start) the track was damp and undoubtedly it was faster to be on slick tyres, but the risk factor was a lot more than running on wets. We elected to go the safe option and run on the wet tyres, we were going to lose track position (eventually), but we'd changed the bar – we just wanted to do better than 14th today, which is a bit different to what we normally do.
QUESTION: This year you've equalled Lowndes and Brock for championship wins, passed Peter for race wins, passed Dick Johnson for pole positions… What do those sort of numbers mean to you?
WHINCUP: Those figures actually seem to infuriate the older generation of V8 Supercar fans. It's very hard to compare back then to now. There's more rounds now, the races are a lot longer, the races are more competitive… there are 'to-and-froes' between the two of them, but the championship is more competitive than it has ever been.
The run home was incredibly tough with the FPR cars going very well. I think back through the whole year and we had Brighty (Jason Bright) going unbelievably good in the middle of the year, we had some cracker battles with Ricko (Rick Kelly) in the wet, it just keeps going on and on and on. To get through all that and come through with the best average score is for me the best prize of the year.
QUESTION: How were you last night and this morning? Nervous? Apprehensive?
WHINCUP: The good thing was that I was able to sleep pretty well which was the main thing. I was able to use a bit of Happy Gilmour, getting into my 'happy place'. As I say, the whole year swings on one moment, it's such a big thing. At the end of the day it's such a team effort, we were one and two, and I feel bad for Lowndesey. He's part of the team and we share each other's results. We were one-two at the end and I hope we can both celebrate that.
QUESTION: What's the next motivation beyond going for a fourth title next year?
WHINCUP: It's a tough question. It's something that we'll go away and think about. We're all fatigued, not just the drivers but everyone in the team. We go hard outside the footy season, so we start early and finish late. It's going to be a massive hangover on Tuesday (after the Gala Dinner) whether you consume the alcohol or not.
It's a long year, especially from Bathurst on, everyone is just worn out. We definitely need a break. When Tony (Cochrane) gets up at the Gala and announces its 12 weeks until the start of the next season it's a bit of a sick feeling. But we'll go away for a few weeks, come back strong and then work out the new motivations.