Pither takes Ute title from dramatic weekend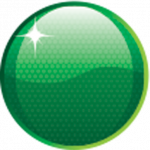 New Zealander Chris Pither has won his maiden Auto One V8 Ute Series protected by Armor All title in a dramatic final day of the season at Sydney Olympic Park.
The Ice Break Racing Holden driver had lost a large chunk of his points lead over Ryal Harris with a clutch problem yesterday, but sealed the title in the first of two encounters today when a broken front-upright took the VIP Ford out of the fight.
Pither finished fifth in the reverse-top-eight grid Race 2 behind winner Rhys McNally, David Sieders, Cameron McConville and Jack Elsegood.
A torrential downpour moments prior to the start of Race 3 resulted in a fraught final, with the Safety Car required to lead the field around the opening lap.
Sieders headed the field when the race was turned green, while fellow front-row starter McNally led Pither, Andrew Fisher and a gaggle of other contenders down the escape road at Turn 1.
Pither dropped to 19th with his mistake, but the battle for round honours had another twist in store, with Sieders spearing down the escape road at Turn 9.
The chequered flag was eventually flown after just five laps, with Cameron McConville the winner from Garry Baxter, Sieders, Harris and Kris Walton.
The result was enough to secure the round win for Sieders, while McConville and Pither filled the podium.
"I couldn't ask for more really," said Pither after the final race.
"We really had a tough weekend this weekend, and my guys here really stepped up to the plate.
"We changed the engine three times this weekend and got the car back out there.
"That's what it's all about really, and I can't thank Ice Break and all of our sponsors enough."
The 2012 Auto One V8 Ute Racing Series will kick-off next March at the Clipsal 500 Adelaide.