Perkins, Thompson take final race, round wins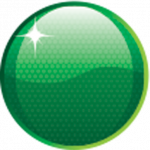 Jack Perkins has won the final race of the 2011 Fujitsu V8 Supercars Series on a drying track at Sydney Olympic Park.
The Sonic Motor Racing Services Ford driver ran just sixth in the early laps, but made his way into second by the tie five of the 17 laps had been completed.
Facing a 3.5s deficit to Nick Percat, Perkins proved gentler on his wet tyres than the Coates Hire Commodore driver – eventually reeling in the 2011 Supercheap Auto Bathurst 1000 victor to take the lead and eventually the win.
Third place in the race handed a sixth consecutive round win to Andrew Thompson, while Scott McLaughlin and Chaz Mostert rounded out the top five.
Geoff Emery charged in the second half of the race to finish sixth – the first of the cars on slick tyres, ahead of Aaron McGill, David Russell, Drew Russell and Tony Bates.
Paul Morris was a surprise early contender, moving from seventh on the grid to second to run second as soon as Lap 2.
His assault would last a total of just five laps however, with the right-front corner of the Commodore VE crying enough after contact with the tyre barriers in the first chicane.
The front-end of Nick Cassidy 's Commodore was also a victim of the punishing circuit – the Kiwi retiring having run inside the top 10 in just his second V8 Supercars start.
The Race 2 results see Jack Perkins snatch second in the series standings from David Russell by just seven points, with Scott McLaughlin and Tim Blanchard rounding out the top five.
See below for the full Race 2 result
| | | | | | |
| --- | --- | --- | --- | --- | --- |
| 1 | Bob Jane T Marts |  Jack Perkins | Ford Falcon BF | 17 | 28:45.4420 |
| 2 | Coates Hire Racing |  Nick Percat | Holden Commodore VE | 17 | 28:50.3843 |
| 3 | Triple Eight Race Engineering |  Andrew Thompson | Holden Commodore VE | 17 | 28:56.7592 |
| 4 | Fujitsu |  Scott McLaughlin | Ford Falcon FG | 17 | 28:57.2858 |
| 5 | TEAM NAVY |  Chaz Mostert | Ford Falcon FG | 17 | 29:00.0145 |
| 6 | AC Delco/Simworx/NDD |  Geoff Emery | Holden Commodore VE | 17 | 29:09.3998 |
| 7 | Solo/NCSS |  Aaron McGill | Ford Falcon BF | 17 | 29:11.6922 |
| 8 | Team Jayco |  David Russell | Ford Falcon BF | 17 | 29:14.9215 |
| 9 | Carrington Equip/Go Karts Go |  Drew Russell | Ford Falcon BF | 17 | 29:27.3151 |
| 10 | favourit.com / AFS |  Tony Bates | Holden Commodore VE | 17 | 29:28.6650 |
| 11 | R&J Batteries/EarthEx/KingGee |  Daniel Jilesen | Holden Commodore VE | 17 | 29:29.1746 |
| 12 | Bisley Work Wear |  Colin Sieders | Ford Falcon BF | 17 | 29:29.2125 |
| 13 | Team BOC |  Andrew Jones | Holden Commodore VE | 17 | 29:32.4521 |
| 14 | Fastaz Motorsport |  Taz Douglas | Holden Commodore VZ | 17 | 29:34.7015 |
| 15 | CEG Rentals/Go Karts Go |  Aaren Russell | Ford Falcon BF | 17 | 29:38.0521 |
| 16 | Bob Jane T-Marts |  Rodney Jane | Ford Falcon FG | 17 | 29:38.3653 |
| 17 | Mad Croc Energy |  Robert Cregan | Ford Falcon BF | 17 | 29:43.3476 |
| 18 | Wilson Security Racing |  David Wall | Holden Commodore VE | 17 | 29:51.4339 |
| 19 | Team Jayco |  Tim Blanchard | Ford Falcon BF | 17 | 29:52.2416 |
| 20 | Formula Tech/Interquip Racing |  Brett Stewart | Holden Commodore VE | 17 | 30:28.2056 |
| DNF | Drill Pro Services/Fuchs/ACS |  Nick Cassidy | Holden Commodore VE |  6 | 11:12.3340 |
| DNF | Sargent Security Racing |  Paul Morris | Holden Commodore VE |  5 |  9:23.1547 |