Lowndes 'not too disappointed' with second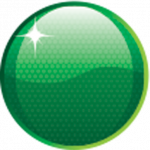 Craig Lowndes says he can be satisfied with the job he did at this weekend's Sydney Telstra 500, despite missing out on the title to team-mate Jamie Whincup.
Entering the event with a 188 point deficit to Whincup, a win and a second place across the two races combined with issues for Whincup to narrow the final margin down to just 35 points.
CLICK HERE for Speedcafe.com's race report, results and points
Lowndes had taken the championship lead from Whincup after finishing second in the Supercheap Auto Bathurst 1000 in October, but a troubled run at the following Armor All Gold Coast 600 handed back Whincup an advantage that he would never lose.
"I'm not too disappointed," said Lowndes after the 28th and final race of the season.
"Jamie has done a fantastic job this year and it was always going to be difficult to catch up 188 points (in the last event).
"Yesterday was a bit of a relief in the sense that we were able to pull back over 100 points, but that was only due to the fact that Jamie had an issue with his car. Today was always going to be a bit more competitive.
"Really for me this weekend I'm more delighted with the results we've had. The last few years we've come to Homebush and haven't gone well.
"I'm delighted with myself and the way I drove this weekend. We had the attitude that we had nothing to lose this weekend, and maybe I should drive that way a bit more often!"
Lowndes said he is looking forward to sharing in the team's success tonight, after Whincup and Lowndes became the first Holden team-mates to achieve a one-two result in the 51 year history of the Australian Touring Car/V8 Supercars Championship.
"It's been a satisfying weekend, and I'm sure we'll go and celebrate the one-two, it's not often you get a team result like that," said Lowndes.
"All year Jamie has qualified well, he's raced well, and today he drove smart, which is what you need to do in circumstances like this where you've almost got it in the bag but you still have to bring the car home."