FIRST PICS: IRWIN Racing reveals 2012 look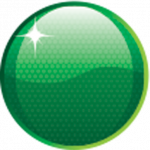 IRWIN Racing has become the first V8 Supercars team to launch its 2012 race livery.
The #4 IRWIN Ford was revealed at the Sydney Telstra 500 today, stickered up in front of the huge crowd inside the Fuso V8 Paddock facility.
The car will be raced next year by Lee Holdsworth, who replaces the outgoing Alex Davison.
The design was penned by Bathurst-based apprentice sign writer Sam Dwyer, who won IRWIN Tools' nation-wide competition, searching for the perfect design to showcase its colours.
For IRWIN Racing team principal Ross Stone, launching the 2012 colours early means that after the end of season christmas break he can hit the season running.
"The IRWIN Racing Ford is looking really good, young Sam (Dwyer) has done an outstanding job designing it," said IRWIN Racing Team Principal Ross Stone.
"We'll tweak it a little, but I think everyone agrees that the IRWIN Ford will look really good when it hits the track next March.
"We're really looking forward to next year, it's almost like a fresh start, but we carry on with all the hard work that we've done this year.
"The homework's all been done, we've just got to make sure we cook the cake right and it comes out good, which I am confident it will."
Bathurst apprentice sign writer Sam Dwyer was pleased with the finished artwork.
"The car looks unbelievable, I can't believe what I'm seeing," said Dwyer.
"I'm really pleased with how it's turned out, it looks fantastic.
"I was trying to give it that corporate look. I wanted to keep it clean, simple, but effective. I wanted to give it a racey look but didn't want to go over the top
"I'm looking forward to seeing the IRWIN Ford on the track at the Clipsal 500 – I think that's when everything will sink in. It's been a whirlwind."
IRWIN Tools Managing Director Nick Pritchard likes what he sees. With the announcement of IRWIN's new driver and the livery revealed he is looking forward to the 2012 season.
"V8 Supercars is a big sport, to achieve success you've got to get well ahead of the game," said Pritchard.
"We've learned over the years that the more prepared we are the better we will be during the year.
"Were probably more prepared this year than we have ever been before. Next year is an important year for us, so we are getting as many things as we can organised before we hit 2012 and the first event in Adelaide."
The all new 2012 IRWIN Racing livery will debut at the Clipsal 500 Adelaide, March 1-4, 2012.