Davison and Whincup share Race 28 front-row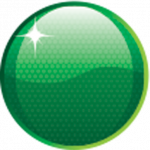 Will Davison and Jamie Whincup will share the front-row of the grid for the 28th and final race of the 2011 V8 Supercars Championship at the Sydney Telstra 500.
In a 20 minute qualifying session peppered with red flag periods, Davison proved that new components flown in overnight to beef up the front-end of the Ford Performance Racing Falcons have not affected their speed.
Jamie Whincup languished outside the top 15 until the final minutes, but recovered to be just 0.17s shy of his former housemate's 1:27.46s pole time.
Mark Winterbottom could not improve on his final lap and ended up third, ahead of Craig Lowndes, Paul Dumbrell, James Courtney, Shane van Gisbergen, Jonathon Webb, Tony D'Alberto and Lee Holdsworth.
THE FINAL RACE OF THE 2023 REPCO SUPERCARS CHAMPIONSHIP ON ONE OF THE WORLD'S BEST STREET CIRCUITS. GO ALL IN AT THE VAILO ADELAIDE 500, CLICK HERE TO BUY TICKETS
The first red flag appeared at the four minute mark of the session, after Greg Murphy (stuck in the tyre barriers at Turn 3) and Dean Fiore (stranded on circuit after flying over the tyre bundle at the Turn 7 chicane) both struck trouble.
A session was stopped for a second time after just three more minutes of running, with Garth Tander in the tyre wall at Turn 1.
Whincup languished in 16th at the time of the second red flag, and drove wildly upon the resumption of the session – glancing the wall exiting Turn 7 before eventually spinning at Turn 9.
The pressure on the championship leader then increased further with Lowndes moving to the top of the order as a mistake from Michael Caruso at Turn 1 meant there would be another red flag and just five more minutes in order to bank a respectable time.
While Whincup recovered his session over the course of his final two laps, Murphy, Tander and Caruso all sat in their garages, and will start 27th, 26th and 21st respectively.
Fiore's team is now in a race against time just to make the start of Race 27, due to the damage sustained in his crash.
A torrential downpour hit the Sydney Olympic Park Street Circuit immediately following the qualifying session, throwing up a major wildcard ahead of the race, which is set to get underway at 1505 local time.
See below for the full session result
| | | | | | |
| --- | --- | --- | --- | --- | --- |
| 1 | Trading Post FPR Falcon | Will Davison | Ford Falcon FG | 1:27.4562 | |
| 2 | TeamVodafone | Jamie Whincup | Holden Commodore VE2 | 1:27.6257 | 0:00.1695 |
| 3 | Orrcon Steel FPR Falcon | Mark Winterbottom | Ford Falcon FG | 1:27.6985 | 0:00.2423 |
| 4 | TeamVodafone | Craig Lowndes | Holden Commodore VE2 | 1:27.9087 | 0:00.4525 |
| 5 | The Bottle-O Racing Team | Paul Dumbrell | Ford Falcon FG | 1:27.9312 | 0:00.4750 |
| 6 | Toll Holden Racing Team | James Courtney | Holden Commodore VE2 | 1:27.9995 | 0:00.5433 |
| 7 | SP Tools Racing | Shane Van Gisbergen | Ford Falcon FG | 1:28.0197 | 0:00.5635 |
| 8 | Mother Energy Racing Team | Jonathon Webb | Ford Falcon FG | 1:28.1328 | 0:00.6766 |
| 9 | Wilson Security Team McGrath | Tony D'Alberto | Ford Falcon FG | 1:28.1655 | 0:00.7093 |
| 10 | Fujitsu Racing GRM | Lee Holdsworth | Holden Commodore VE2 | 1:28.1786 | 0:00.7224 |
| 11 | VIP Petfoods | Steve Owen | Holden Commodore VE2 | 1:28.2893 | 0:00.8331 |
| 12 | Jack Daniel's Racing | Rick Kelly | Holden Commodore VE2 | 1:28.3990 | 0:00.9428 |
| 13 | Team BOC | Jason Bright | Holden Commodore VE2 | 1:28.5101 | 0:01.0539 |
| 14 | Jack Daniel's Racing | Todd Kelly | Holden Commodore VE2 | 1:28.5229 | 0:01.0667 |
| 15 | Stratco Racing | David Reynolds | Holden Commodore VE2 | 1:28.5306 | 0:01.0744 |
| 16 | Irwin Racing | Alex Davison | Ford Falcon FG | 1:28.5542 | 0:01.0980 |
| 17 | Lucky 7 Racing | Tim Slade | Ford Falcon FG | 1:28.5741 | 0:01.1179 |
| 18 | Bundaberg Racing | Fabian Coulthard | Holden Commodore VE2 | 1:28.6016 | 0:01.1454 |
| 19 | Jim Beam Racing | James Moffat | Ford Falcon FG | 1:28.8927 | 0:01.4365 |
| 20 | Jana Living Racing | Jason Bargwanna | Holden Commodore VE2 | 1:28.9474 | 0:01.4912 |
| 21 | Fujitsu Racing GRM | Michael Caruso | Holden Commodore VE2 | 1:28.9823 | 0:01.5261 |
| 22 | Supercheap Auto Racing | Russell Ingall | Holden Commodore VE2 | 1:29.0264 | 0:01.5702 |
| 23 | Gulf Western Oil Racing | Warren Luff | Holden Commodore VE2 | 1:29.0695 | 0:01.6133 |
| 24 | Fair Dinkum Sheds Racing | Karl Reindler | Holden Commodore VE2 | 1:29.1003 | 0:01.6441 |
| 25 | Jim Beam Racing | Steven Johnson | Ford Falcon FG | 1:29.1628 | 0:01.7066 |
| 26 | Toll Holden Racing Team | Garth Tander | Holden Commodore VE2 | 8:54.4199 | 7:26.9637 |
| 27 | Pepsi Max Crew | Greg Murphy | Holden Commodore VE2 | | |
| | Triple F Racing | Dean Fiore | Ford Falcon FG | | |