Bowe wraps up Touring Car Masters title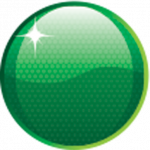 John Bowe has wrapped up 2011 Autobarn Touring Car Masters Series.
The two-time Bathurst 1000 winner and former Australian Touring Car Champion sealed the title with a third place finish in today's one and only TCM race, following race winner Andrew Miedecke and Glenn Seton home.
The result meant that Bowe also won the Class C. Other class winners were Holden HQ Monaro driver Gary O'Brien (Class B) and the Porsche 911 RS of Amanda Sparks (Class A).
 
Bowe, driving the #18 Ford Mustang, dedicated his title success to his team and sponsors.
"I've never been in it to win the series or any of that stuff but the people who are involved with sponsors and team from Savy Motorsport who prep the car – they're all very dedicated and this win is for them," he said.
 
"I love racing in this category and I love racing against Andrew (Miedecke) and Jim (Richards), now with Seton, the Tilley boys and Stack all in the top – they're all good, hard racers, but they're fair so I enjoy that.
"All the cars are at such a level that to win this championship in possibly the most challenging year yet is just brilliant.
 
"This is great for my people. Owning the car has been slightly debilitating for what I'm used to and I realise I've had a charmed life, but I bought the car from Drew (Marget) who did a terrific job in processing the build of it (Mustang) and here it is four years later, still very competitive."
Miedecke's victory added to his race win yesterday, handing him the overall round honours.
The result wasn't enough, though, to edge out Jim Richards for second place in the title. Richards finished fourth in today's race and fourth for the round.