Baird seals title after collision with Gaunt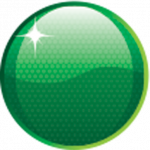 Craig Baird is a three-time winner of the City Index Porsche Carrera Cup Championship following Race 2 in Sydney this morning.
Baird and title rival Daniel Gaunt collided while battling for the lead at the opening turn of the 12 lap race, with an inside dive from Gaunt seeing both cars down the escape road.
The 2006 and 2008 Carrera Cup Champion fought through to finish sixth in order to seal the title, while Gaunt struggled home 12th.
"I'm really relieved that this championship is over," said Baird.
"I probably let the boys down a bit mid-season but it's great to have recovered and take the series win.
"Title number three is always nice. The series has been fantastic and I probably haven't enjoyed my racing this much for a long time."
At the front of the field, Briton Ben Barker held off Jonny Reid by less than 0.4s to take his second win in two days.
Michael Patrizi, Steven Richards and Porsche rookie Nick Foster completed the top six.
Max Twigg was again the pick of the Elite Class contenders in seventh, from Theo Koundouris, James Koundouris and Simon Middleton.
The final City Index Porsche Carrera Cup race of the season will take place at 1145 local time this morning.