Madsen wins WSS Round 2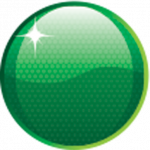 Madsen – in a Barry Lewis owned car – held out South Aussie youngster, Dylan Jenkin to take the win on a demanding and slick race circuit.
Jenkin had one of his best ever runs to finish second and was beaming with the position post race.
American star, Jason Johnson made up for last weekend's rollover to finish in third. He was followed by Garry Brazier who came from deep in the pack – 11th. David Murcott rounded out the top five.
Brooke Tatnell's horror start continued – suffering magneto problems, which forced him infield. Currently, the eight times Champion has not finished either feature race of the season.
Both Robbie Farr and Max Dumesny had to come from the B-Main to make the feature race – and finished ninth and 10th respectively.
The travelling circus next hits Timmis Speedway Mildura for round three next weekend.
Madsen now assumes the Championship lead.
SERIES STANDINGS
1. Ian Madsen – 561
2. Robbie Farr – 513
3. Trevor Green – 508
4. James McFadden – 491
5. Max Dumesny – 478
6. Jason Johnson – 475
7. Grant Anderson – 446
8. Dylan Jenkin – 433
9. David Murcott – 426
10. Andrew Scheuerle – 420
The big names continue to be out of the placings in the 2011/2012 Hi-Tec Oils World Series Sprintcars Championship, with Ian Madsen taking out the second round in Dubbo.