Rick Kelly to race Mark Webber in Tasmania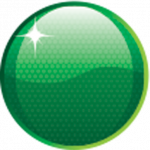 V8 Supercars driver Rick Kelly will head to Tasmania immediately after this weekend's Sydney Telstra 500, where he will take part in the upcoming Swisse Mark Webber Tasmania Challenge.
Kelly announced today that he will be competing for Team Red Bull in the charity event, which sees competitors face five days of intense running, mountain biking and kayaking challenges.
The Jack Daniel's Racing co-owner and driver has been paired with fellow Red Bull athlete Ryan Sandes – a 29-year-old South African who competes in ultra-marathon running events throughout the world.
Red Bull Formula One star Webber will race under the Team Tasmania banner alongside iron-man Guy Andrews and golfer Darren Clarke.
"Red Bull have offered me the opportunity to compete in the Mark Webber Challenge which I'm obviously very excited about," Kelly told media including Speedcafe.com at Homebush today.
"We've had about five weeks since we put it together to do some specific training.
"I'm really going to have to rely on the fitness that I've already got as I've only done eight or so training sessions for it. I'm pretty damn excited about the whole thing.
"We (all team-mates) have to stay within 50 metres of each other the whole time, so we've built a nice little back-pack that Ryan can carry me in!
"We'll see how we go. If we can get to the other end then it'll be good."
While the Mark Webber Challenge does not get underway until Wednesday, Kelly has recieved permission from V8 Supercars to miss Monday night's Gala Awards Dinner as he prepares for the event.
"The Gala Dinner is a frustrating time to sit there if you haven't won anything," said Kelly when asked if he was disappointed to miss the prize-giving ceremony.
"You want to be up there accepting trophies and thanking your teams and sponsors for all their efforts. It's tough to see other guys going up there and doing that.
"It's not ideal missing it, because it is a great time to catch up with everyone and thank them for the year, but we need to fly straight into Tassie and get everything in order."
This year marks the first time the Swisse Mark Webber Challenge has been run since 2008 – the year in which Webber broke his leg when hit head-on by a four-wheel-drive during a cycling segment of the competition.
Kelly is encouraging fans to follow his Tassie trek via his Twitter @RickKelly