V8 Utes re-signs major sponsors for 2012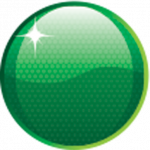 The V8 Utes has retained major backers Auto One and Armor All as its naming-rights sponsors for a further two-years.
The announcement means that the popular category will continue to be known as Auto One V8 Utes Series, protected by Armor All, at least until the 2013 season.
After a foray in the Australian drag racing scene, Auto One first joined the V8 Utes class this year, replacing long-time naming-rights backer Yokohama.
Auto One chairman Andrew Marjoram says that the partnership between his company, the V8 Utes and Armor All has been mutually benefifical.
""It has been a fantastic year," Marjoram said.
"We came from a drag racing background to the Ute category. The general public can identify with the Ute category so much more than they can with drag racing. The media coverage and the partnership with Armor All is all working very well."
Armored Auto Group's general manager Paul Blair says that being a major sponsor of the V8 Utes class is a great way to add to its involvement with V8 Supercars.
"We sponsor the V8 Supercars and the Fujitsu Series, but the V8 Utes is a great way for Armor All to extend its presenece at V8 events," Blair said.
"Utes supporters are probably a bit more passionate than V8 Supercars fans too, and they are a different consumer as well.
"We also have a great relationship with the guys at Auto One, and I think in the next couple of years, you'll see bigger and better things with Armor All to leverage its sponsorship with the V8 Utes."
The 2011 V8 Utes title is currently headed by Chris Pither over Ryal Harris. The title will be decided this weekend at the Sydney Telstra 500.
See below for Speecafe.com's Sydney Telstra 500 Race Guide