Skaife 'absolute' on new marque by 2013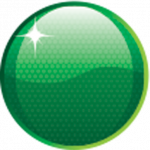 Mark Skaife is certain that there will be a new manufacturer represented on the V8 Supercars grid when the Car of the Future makes its race debut in 2013.
The COTF program was officially launched this morning at the Sydney Telstra 500, with the Pace Innovations built Ford and Holden prototypes unveiled.
CLICK HERE for Speedcafe.com's news story from the launch
CLICK HERE for a Q&A with Mark Skaife about the COTF
Chosen by V8 Supercars to lead the COTF project from its infancy, Skaife has been bullish on the sport's ability to attract more manufacturers since the original concept was revealed in March of 2010.
This morning's launch included a graphic of a potential future V8 Supercars 'garage', which saw Nissan, Toyota, Mazda, Hyundai and BMW vehicles showcased alongside the Ford and Holden.
Skaife told Speedcafe.com at the launch that he feels "absolutely rock solid" on the plan to have a new marque join by 2013, and that "there'll be more (manufacturers joining) after that."
According to V8 Supercars, key technical changes under the COTF regulations, including a move to independent rear suspension and an 18-inch wheel and tyre package, have been undertaken in order to increase the 'market relevance' of the cars for the manufacturers.
While new marques are yet to commit to the program, Skaife believes that the first to do so will see the greatest marketing benefit.
"If we are able to have two or three manufacturers over the next three or four years we will be in a very healthy position," said Skaife.
"There are untold benefits for both V8 Supercars and I believe particularly for the first manufacturer to join us.
"A lot of the car companies have recognised that to be first will have a level of great advantage in terms of publicity and promotion.
"Essentially that very first (non Holden or Ford) manufacturer will have a distinct advantage over others who sign up later."
Skaife re-iterated his belief that the current Ford and Holden duopoly, effectively introduced in 1993, has run its course.
"Australia is a very different place in 2011 than in 1993," he said.
"Today Ford and Holden combined have roughly 20 per cent of the market. The other 80 per cent of the market needs to be embraced by V8 Supercars.
"The reality is you can't have your whole sport based on 20 per cent of the car market."
Skaife explained that the reason V8 Supercars has undertaken the costly and time consuming process of developing the COTF prototypes is to reduce the barrier to entry for new marques.
"It's a real cultural change," said Skaife of the COTF program.
"You've got to remember that through the history of racing in this country, manufacturers have homologated their own cars to go racing.
"With this car, what we've done is homologate the Ford and Holden cars – that's been done by us, and will be done by us for a new manufacturer.
"What we want to do is reduce the cost of entry for a new manufacturer, and that's why we've chosen to build our own cars."
See below for V8 Supercars' pre-COTF launch video summarising the history of Australian Touring Car racing

See below for Speedcafe.com's Sydney Race Guide

See below for Speedcafe.com's photo gallery of the COTF's on track today
[nggallery id=87]