Robbie Francevic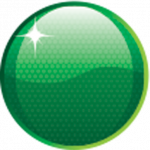 Robbie Francevic is famous for having won the 1986 Australian Touring Car Championship in a Volvo and for being the oldest person ever to have won the title.
In his native New Zealand, he won several New Zealand touring car championships, he travelled to the US and raced stock cars, which meant he missed out on a prized Formula One drive in Europe; he won the inaugural Wellington Street race and was the first person to be inducted into the MotorSport New Zealand Wall of Fame.
Francevic took an interest in motor racing at the tender age of four; he drove his first car at nine and has been racing ever since.
"I used to drive my father's car when I was nine," Robbie Francevic explained to Speedcafe.com.
"It was a big Chrysler; I had to jump off the seat, hit the clutch, use the hand throttle, change the gear, then pull myself up on the seat again. Dad let me do it.
"This was on the open highway. I was born and bred just north of Auckland, which is where I live now. There were no problems with traffic in those days."
In 2011 if you want to go racing you can start early, in New Zealand in the 1950s you had to wait until you had your full license to race, which you could obtain at 15
"The day I turned 15 I went and got my license," said Francevic.
"It's not like to today when you can start with go karts and race at seven or eight.
"I got my license and started racing with the family car."
Francevic, in his first race, had to contend with the nerves, which is normal for any youngster making their racing debut.
"I got my license in time for the New Zealand Grand Prix at Ardmore," said Francevic.
"I was on the grid, I couldn't see the starter and I had my hands resting on my left knee and it was shaking so bad.
"I waited until the cars took off, then I took off. I'd been sitting there too long and the car over heated so I had a bad misfire in the first few laps.
"If that hadn't happened I would have won the race."
Francevic always took his racing seriously. In his early 20s he had the opportunity to race in Formula One but found himself in America instead.
"I had won the 1966 championship in New Zealand, I had run the new Group A Mustang and they banned me from racing it the next year, so I went over to America and we brought back a Fairlane."
In America, Francevic got the opportunity to race a stock car (NASCAR).
"I made the decision to go over to America and race stock cars," said Francevic.
"I went over to the US and was rookie of the year.
"It was sensational. I went over there with my mechanic and we had a Maori carving which we knew Henry Ford would like.
"We went to the Ford Motor Company to see Henry Ford to give him the carving. I arrived at the building and the lady said that he wasn't there; he was on tour, so I said I would wait there for him to return.
"After and hour and a half, the girl on the desk introduced me to the head of motor racing."
It was this meeting that saw Francevic testing a stock car.
"I met with the head of Ford motor racing and he said 'what makes you think that we should give you a drive?'," said Francevic.
"I said he should give me their best car and their best driver and if I couldn't get within half a second of his best time within 10 laps I'd go home.
"So he wrote on his pad and said 'OK, you go to Toledo, Ohio, and see Johnny Markham and he'll give you a drive'. And that's what I did."
Had Francevic not gone to the US, he would have travelled to Europe where he had the opportunity to race Formula One. The decision to stay in New Zealand meant his Formula One opportunity was transferred over to Denny Hulme, who went over to England, won the Silverstone Trophy and made an international name for himself.
This, to this day, does not concern Francevic. He spent almost a decade focusing on the family and other business opportunities, and raced the annual World Six-hour race – which he never won – before his attention turned to Australia.
Francevic raced in Australia in 1985 with good friend Mark Petch before making an assault on the 1986 Australian Touring Car Championship (ATCC).
"Mark Petch had brought the Volvo in New Zealand but it was too late for him to drive it so he put me in it," said Francevic.
"We won the Wellington Street race and then he did a deal with Volvo to race it in Australia.
"We won the under three litre class that year and then we went back the next year to go for the outright."
Francevic won 1986 ATCC, becoming the oldest winner in championship history – a record he still holds.
"I'm probably better known in Australia than I am in New Zealand because of that year," said Francevic.
"There was Ford and Holden and anyone that didn't support them hung their hat on Volvo.
"I had a huge following in Australia; the car was good and I had some bloody good races."
Having won the '86 title, with Petch by his side, it was during the series that Petch was replaced with John Shepherd. His relationship with Shepherd was not a good one, and Francevic was fired from the Volvo Factory team straight after Sandown.
"Group A was a development series so of course you had to keep developing the car, which John (Shepherd) wouldn't do," said Francevic.
"When Sandown came I always said that I wanted 17 inch wheels. John said he'd trial this on John (Bowe's) car. I wanted the same and said that it's the only way to go, they would be so much better.
"We were seven seconds a lap slower, which was ridiculous, and he wouldn't do anything about it.
"I went up to top management and said that we were in trouble and that we were not going to win Bathurst. I also told them that they should have teamed me with Bowe. On 17 inch wheels we could win.
"They wouldn't do it and at the end of that race John sacked me. He didn't tell me verbally but told the media."
While this was happening, Francevic was given the opportunity to drive a Sierra.
"Mark (Petch) called me and he said he had a Sierra that we could put on pole at Bathurst," said Francevic.
"With the Volvo trouble in mind, that was it. The Volvos didn't do a thing after that.
"I'd been with Volvo since the start, I was a fully fledged mechanic and I did know a little bit about them but John wouldn't give me any input.
"So I jumped into the Sierra, which was fantastic, but we seized the rear hub in practice. Without doubt that car would have been a boomer had this not happened."
Having had such a long career with so much success, Francevic has fond memories of his early racing days.
"I'd say now that if I could go back I'd go back to when I was 18," said Francevic.
"They were the glory years, they were sensational. I was old enough to do everything and not take any responsibility, oh and I was winning everything.
"I went to America, which was great, I won the New Zealand championship in 1966 where I built the car (the famous "Colour Me Gone" Custaxie) and won 23 out of 25 races, and Australia was a good year."
"I raced in so many types of races, but my highlight was probably racing a truck," said Francevic.
"In the first race at Oran Park I was faster than the Aussie Kenworth.
"I got pole and for 12 laps I could hear 35,000 people screaming.
"I won a huge trophy and the Volvo had never beaten the Kenworth. It was wonderful."
As a multi –championship touring car driver, Francevic still has a keen interest in the Australian series and regularly tunes in to watch events.
"The last 12 months of racing has been sensational," said Francevic.
"The top guys have been up there all the time and the racing has been fantastic."
As a driver that has won a championship in a car that was not a Ford or a Holden, Francevic is especially happy to hear that more manufacturers are looking to enter the sport.
"I think it's a good thing, I really do," said Francevic.
"I like the concept; you'll have different bodies, but the cars will all virtually be the same.
"It'll keep costs down and it'll be great.
"It'll definitely keep it interesting for the public."
As for what Francevic is doing now, one word describes this: retirement. Francevic has been racing since he was 15 and only recently retired. These days he is enjoying doing what he likes, when he likes.
"To be quite honest I only retired after coming back from the recent Australian Masters meeting," said Francevic.
"I never ever retired, it's just that no one paid me to drive for them.
"Last year a chap hit into the back of me and I got a detached retina in my eye, which the doctors re-attached but messed the operation up. I've now got poor eye sight in one eye, so I decided to retire.
"I just laze around now and relax.
"Motor sport was my life, it has been a sensational life."
Robbie Francevic in the #55 Volvo at bathurst in 1985