McLaughlin impresses in Fujitsu V8 practice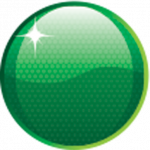 Stone Brothers Racing young-gun Scott McLaughlin will head into qualifying for the final Fujitsu V8 Supercars round of 2011 full of confidence after topping Friday practice.
The 18-year-old emerged fastest from both 40 minute sessions, improving his 1:29.89s morning best to a 1:29.11s in the afternoon.
Chaz Mostert gained almost a second on his Practice 1 time to be just 0.14s slower than McLaughlin by the end of the day.
David Russell and Jack Perkins ensured a Ford sweep of the top positions, while Andrew Thompson – who is poised to wrap up the title tomorrow – was 0.69s off the pace in fifth.
Andrew Jones, Nick Percat, Paul Morris, David Wall and Taz Douglas rounded out the top 10.
Of those to strike trouble, David Wall did minor damage to his Wilson Security Racing Commodore by tagging the wall at Turn 11, while Nick Cassidy lost crucial track-time with a front-suspension failure.
Tim Blanchard and Rodney Jane also had their days end earlier, with mechanical issues seeing both cars stranded on-track in Practice 2.
See below for the combined result from Practice 1 and 2
| | | | | | |
| --- | --- | --- | --- | --- | --- |
| 1 | Fujitsu | Scott McLaughlin | Ford Falcon FG | 1:29.1142 | |
| 2 | TEAM NAVY | Chaz Mostert | Ford Falcon FG | 1:29.2529 | 0:00.1387 |
| 3 | Team Jayco | David Russell | Ford Falcon BF | 1:29.2897 | 0:00.1755 |
| 4 | Bob Jane T Marts | Jack Perkins | Ford Falcon BF | 1:29.6105 | 0:00.4963 |
| 5 | Triple Eight Race Engineering | Andrew Thompson | Holden Commodore VE | 1:29.8060 | 0:00.6918 |
| 6 | Team BOC | Andrew Jones | Holden Commodore VE | 1:29.9907 | 0:00.8765 |
| 7 | Coates Hire Racing | Nick Percat | Holden Commodore VE | 1:30.0037 | 0:00.8895 |
| 8 | Sargent Security Racing | Paul Morris | Holden Commodore VE | 1:30.3202 | 0:01.2060 |
| 9 | Wilson Security Racing | David Wall | Holden Commodore VE | 1:30.6058 | 0:01.4916 |
| 10 | Fastaz Motorsport | Taz Douglas | Holden Commodore VZ | 1:30.6169 | 0:01.5027 |
| 11 | R&J Batteries/EarthEx/KingGee | Daniel Jilesen | Holden Commodore VE | 1:30.6357 | 0:01.5215 |
| 12 | AC Delco/Simworx/NDD | Geoff Emery | Holden Commodore VE | 1:30.6822 | 0:01.5680 |
| 13 | Team Tom Supporters Club | Tom Tweedie | Ford Falcon BF | 1:31.1421 | 0:02.0279 |
| 14 | Carrington Equip/Go Karts Go | Drew Russell | Ford Falcon BF | 1:31.1548 | 0:02.0406 |
| 15 | Bob Jane T-Marts | Rodney Jane | Ford Falcon FG | 1:31.2422 | 0:02.1280 |
| 16 | STR Truck Bodies | Marcus Zukanovic | Holden Commodore VE | 1:31.2918 | 0:02.1776 |
| 17 | Team Jayco | Tim Blanchard | Ford Falcon BF | 1:31.5013 | 0:02.3871 |
| 18 | favourit.com / AFS | Tony Bates | Holden Commodore VE | 1:31.6314 | 0:02.5172 |
| 19 | Drill Pro Services/Fuchs/ACS | Nick Cassidy | Holden Commodore VE | 1:31.8095 | 0:02.6953 |
| 20 | CEG Rentals/Go Karts Go | Aaren Russell | Ford Falcon BF | 1:32.2826 | 0:03.1684 |
| 21 | Mad Croc Energy | Robert Cregan | Ford Falcon BF | 1:32.3302 | 0:03.2160 |
| 22 | Bisley Work Wear | Colin Sieders | Ford Falcon BF | 1:32.6885 | 0:03.5743 |
| 23 | Formula Tech/Interquip Racing | Brett Stewart | Holden Commodore VE | 1:34.3985 | 0:05.2843 |
| 24 | Solo/NCSS | Aaron McGill | Ford Falcon BF | 1:36.0964 | 0:06.9822 |