Dunlop rolls out milestone V8 control tyre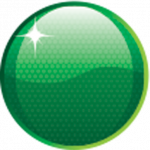 Dunlop will see its 100,000 V8 Supercars control tyre take to the track at the Sydney Telstra 500 this weekend.
Now in its 10th year as the control tyre supplier to the V8 Supercars Championship, the 100,000th tyre has been (randomly) allocated to the #9 SP Tools Falcon of Shane van Gisbergen for the event.
Dunlop Motorsport manager Kevin Fitzsimons says it is a milestone worth celebrating.
"It's a massive milestone. A company like Dunlop should be pretty very proud of an achievement like this," Fitzsimons told Speedcafe.com.
"It has been a lot of tyres and a lot of hard work."
While Dunlop has been at the forefront of Australian touring car racing for many decades, it took on all of the category's workload in 2002 when it won the control tyre rights.
Earlier this year, the company re-signed with V8 Supercars to retain those rights until 2017.
Fitzsimons has been the motorsport manager for the past 10 years and acknowledges the hard work that has been put in by himself and the team.
"I think I've picked up every single one of those tyres!" he joked.
"It's been a long hard slog, but it has been worthwhile."