Caruso, Bargwanna trading times in Sydney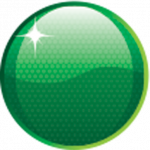 Michael Caruso and Jason Bargwanna have continued their strong early form at the Sydney Telstra 500 by setting the fastest times in Practice 2.
Reversing their order from the first 30 minute session, a 1:28.56s effort from Caruso saw the Fujitsu Commodore 0.10s clear of Bargwanna.
Todd Kelly, Tony D'Alberto and Paul Dumbrell also continued to show top-five speed, with Jonathon Webb, Russell Ingall, Steve Owen, Jason Bright and James Moffat rounding out the top 10.
Two red flag periods punctuated Practice 2, with Dean Fiore causing the first stoppage by tagging the wall just four minutes in.
The first all-in practice session is set to take place at 1315 local time.
See below for the full session result
| | | | | | |
| --- | --- | --- | --- | --- | --- |
| 1 | Fujitsu Racing GRM | Michael Caruso | Holden Commodore VE2 | 1:28.5647 | |
| 2 | Jana Living Racing | Jason Bargwanna | Holden Commodore VE2 | 1:28.6684 | 0:00.1037 |
| 3 | Jack Daniel's Racing | Todd Kelly | Holden Commodore VE2 | 1:28.8272 | 0:00.2625 |
| 4 | Wilson Security Team McGrath | Tony D'Alberto | Ford Falcon FG | 1:28.9285 | 0:00.3638 |
| 5 | The Bottle-O Racing Team | Paul Dumbrell | Ford Falcon FG | 1:29.0974 | 0:00.5327 |
| 6 | Mother Energy Racing Team | Jonathon Webb | Ford Falcon FG | 1:29.2511 | 0:00.6864 |
| 7 | Supercheap Auto Racing | Russell Ingall | Holden Commodore VE2 | 1:29.2650 | 0:00.7003 |
| 8 | VIP Petfoods | Steve Owen | Holden Commodore VE2 | 1:29.3578 | 0:00.7931 |
| 9 | Team BOC | Jason Bright | Holden Commodore VE2 | 1:29.5809 | 0:01.0162 |
| 10 | Jim Beam Racing | James Moffat | Ford Falcon FG | 1:29.6772 | 0:01.1125 |
| 11 | Triple F Racing | Dean Fiore | Ford Falcon FG | 1:29.6932 | 0:01.1285 |
| 12 | Stratco Racing | David Reynolds | Holden Commodore VE2 | 1:29.7482 | 0:01.1835 |
| 13 | Fair Dinkum Sheds Racing | Karl Reindler | Holden Commodore VE2 | 1:29.9663 | 0:01.4016 |
| 14 | Gulf Western Oil Racing | Warren Luff | Holden Commodore VE2 | 1:31.1243 | 0:02.5596 |