Thompson set to break Fujitsu V8 records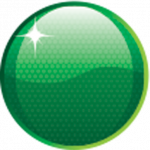 Andrew Thompson is an unbackable favourite to wrap up the Fujitsu V8 Supercars Series at the Sydney Telstra 500 this weekend.
Having won five of the six Fujitsu V8 Supercars Series races this year, Thompson only needs to finish 12th in each of the two 17-lap races to claim the series title.
Thompson leads the title by 233 points over MW Motorsports driver David Russell. Sonic's Jack Perkins sits in third place. Thompson, Russell and Perkins are the only drivers with mathematical chances of winning the series.
Thompson could also break two significant Fujitsu V8 Series records. If he wins the final round this weekend, he will break the record for the most round wins in a season, which is jointly held by Dean Canto and Adam Macrow.
Thompson could also tie with Macrow for the most consecutive round wins in the Fujitsu V8 Supercars Series.
"I have seen the potential records we could break this weekend but I have a job to do and when we actually achieve those results, then I'll think about it," Thompson said.
"I have had a great year so far and I really want to finish it off strong. We are going to Homebush to win, I have a good lead but I still need to keep my focus and stick to the plan.
"All-in-all I'm really looking forward to this weekend, I like the Homebush track layout as it is extremely tough to be quick. It's very bumpy and tight so we will need to be on our game to be on the pace."
If Thompson achieves the likely feat, Triple Eight Race Engineering will become only the second team to field championship winning teams in both the Fujitsu Series and V8 Supercars Championship in the same season. Stone Brothers Racing achieved the double in 2003 with Mark Winterbottom (Development Series) and Marcos Ambrose (V8 Championship).
The Fujitsu V8 Supercars Series supports the V8 Supercar Championship Series at the Sydney Telstra 500 this weekend.
See below for Speecafe.com's exclusive, in depth V8 Race Guide, previewing the Sydney Telstra 500