Miedecke eyes Development Series berth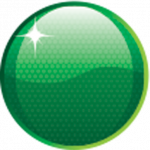 George Miedecke has returned to Australian shores, armed with a season of American oval track experience, aiming to compete in V8 Supercars.
After competing as Marcos Ambrose's protege in Late Model stock cars in the UARA Stars Touring Series this year, the lanky New South Welshman is eyeing V8 Supercars as his future direction in motorsport – starting with the Development Series in 2012.
Miedecke, the son of touring car stalwart Andrew, was at Sandown over the weekend and spoke to a number of Development Series teams about competing in next year's series
Speedcafe.com's Grant Rowley spoke to the former V8 Utes driver about coming back to Australia to chase a V8 Supercars dream.
SPEEDCAFE: So you've finished with your American experience – now you want a shot at V8 Supercars …
GEORGE MIEDECKE: Yeah, there's no bones about it, I've moved back to Australia.
I've sold my car and sold all my stuff in America and I've moved back. I'm definitely, 100 percent focused on driving V8s.
Marcos has been a big supporter of my move back home. We sat down a few times during the year and strategised what was going to be the next best step and the way forward.
The V8 Supercars Championship is very healthy, and there's nothing like it in the world, and it has been a long dream of mine, ever since Dad was racing.
We're trying to get ourselves in the Development Series, get ourselves in the best equipment and give ourselves the best chance.
SPEEDCAFE: Budget, rightly or wrongly, can determine where you will run in the Development Series. If you get a drive next year, is it about getting a year of experience under your belt or instantly aiming for top line results?
MIEDECKE: You can't underestimate the level of competition, especially with the Main Series teams that compete. We saw that at Sandown.
I don't think anyone would go in and plan to not be in good or competitive equipment. You need to make sure you're in the best equipment, of course, but whether that's achievable or not …
I'm going to strive to put myself in the best possible equipment. I know budget is a huge factor, but it's about taking what you have got and doing your best with it.
SPEEDCAFE: Having raced in Late Models in the States, you now have international race experience, but more importantly, life experience. Will that help your chances in V8s?
MIEDECKE: Certainly. As a result of it, I'm a bit tougher and a bit meaner. It has been an awesome year.
In the Late Model races, you're doing 150 laps on the same sets of tyres, so it teaches you a lot about tyre management. That is one of the biggest weapons you can bring back in your arsenel.
Having Marcos being my tutor was fantastic. He was a big believer in me. He picked up the phone and got some of my conversations started about the possibility of me coming back and race in the Development Series.
To have someone like Marcos in your corner, especially when he has never really pushed anyone before, is a real honour.
SPEEDCAFE: How fruitful were those conversations with the Development Series teams at Sandown?
MIEDECKE: It was just a case of getting a lay of the land and seeing what's out there.
It was a good way to get an idea of where everything lies in the Fujitsu Series and figure out what seats are available.