Rick Kelly secures soggy Race 25 win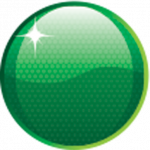 Rick Kelly has dominated a wet Race 25 of the V8 Supercars Championship at the Norton 360 Sandown Challenge.
Kelly led home James Courtney and his brother Todd Kelly, with the second Jack Daniel's Racing Commodore finding a way around Will Davison on the final lap.
Shane van Gisbergen and Craig Lowndes rounded out the top six, with the latter having charged through from 27th on the grid.
Four Safety Car periods punctuated the race, which came to an end two laps early after meeting the 1715 time cut-off.
Kelly made a strong start from pole position to take the early lead, while Jamie Whincup dropped behind the Fords of van Gisbergen and Davison thanks to a messy getaway.
Whincup was back into second position by the end of the second lap however, but could not close on Kelly, despite the leader making a brief trip across the Turn 2 grass on Lap 6.
The first Safety Car appeared a short time later, thanks to debris at Turn 12.
The yellow flag period saw all but Dean Fiore and Andrew Jones pit, with the West Australian briefly holding the lead on the restart.
Kelly soon retook the top spot however, and was 11s ahead of James Courtney – who had cut through the pack from eighth on the grid – when Greg Murphy spun at Turn 6 and made heavy contact with the outside wall.
The Safety Car was required for a third time when Steven Johnson became stuck in the Turn 1 gravel on the resulting restart, while a time-certain finish was assured when Jason Bargwanna was spun into the outside wall by James Moffat at the fast Turn 6 on Lap 29.
Kelly controlled the final restart perfectly to take a comfortable 3.8s win, while Todd Kelly made it past van Gisbergen when the Kiwi went off at Turn 2 with three laps remaining, and then Davison to take third.
Todd Kelly had two offs of his own at Turn 2 during the race, the second of which occurred on the final restart and almost saw contact with Lowndes at Turn 3.
Mark Winterbottom moved from 17th on the grid to seventh at the flag, one position ahead of Garth Tander, who dropped outside the top 20 in the early stages with demisting issues.
Whincup went in the opposite direction to his team-mate, complaining of tyre issues as he fell from seventh to 13th after the final restart. The gap between the pair in the championship standings has now been reduced from 194 to 158 points.
The day was even worse for Tony D'Alberto, who completed just 11 laps before retiring with suspension damage after contact with the Turn 3 armco.
David Reynolds also got less than he bargained for, eventually finishing 18th after spinning while running inside the top 10 on the penultimate Safety Car restart.
Race 26 will take place at 1540 local time tomorrow.

See below for the full race result
| | | | | | |
| --- | --- | --- | --- | --- | --- |
| 1 | Jack Daniel's Racing | Rick Kelly | Holden Commodore VE2 | 37 | 58:57.5869 |
| 2 | Toll Holden Racing Team | James Courtney | Holden Commodore VE2 | 37 | 59:01.3094 |
| 3 | Jack Daniel's Racing | Todd Kelly | Holden Commodore VE2 | 37 | 59:01.9937 |
| 4 | Trading Post FPR Falcon | Will Davison | Ford Falcon FG | 37 | 59:02.4824 |
| 5 | SP Tools Racing | Shane Van Gisbergen | Ford Falcon FG | 37 | 59:03.4069 |
| 6 | TeamVodafone | Craig Lowndes | Holden Commodore VE2 | 37 | 59:03.9590 |
| 7 | Orrcon Steel FPR Falcon | Mark Winterbottom | Ford Falcon FG | 37 | 59:05.0738 |
| 8 | Toll Holden Racing Team | Garth Tander | Holden Commodore VE2 | 37 | 59:07.4588 |
| 9 | Bundaberg Racing | Fabian Coulthard | Holden Commodore VE2 | 37 | 59:07.5002 |
| 10 | VIP Petfoods | Steve Owen | Holden Commodore VE2 | 37 | 59:10.5915 |
| 11 | Mother Energy Racing Team | Jonathon Webb | Ford Falcon FG | 37 | 59:12.5245 |
| 12 | The Bottle-O Racing Team | Paul Dumbrell | Ford Falcon FG | 37 | 59:12.6468 |
| 13 | TeamVodafone | Jamie Whincup | Holden Commodore VE2 | 37 | 59:13.2633 |
| 14 | Supercheap Auto Racing | Russell Ingall | Holden Commodore VE2 | 37 | 59:13.4679 |
| 15 | Lucky 7 Racing | Tim Slade | Ford Falcon FG | 37 | 59:15.3527 |
| 16 | Irwin Racing | Alex Davison | Ford Falcon FG | 37 | 59:17.6503 |
| 17 | Fujitsu Racing GRM | Lee Holdsworth | Holden Commodore VE2 | 37 | 59:18.7528 |
| 18 | Stratco Racing | David Reynolds | Holden Commodore VE2 | 37 | 59:21.0900 |
| 19 | Team BOC | Andrew Jones | Holden Commodore VE2 | 37 | 59:21.1340 |
| 20 | Fair Dinkum Sheds Racing | Karl Reindler | Holden Commodore VE2 | 37 | 59:23.1987 |
| 21 | Fujitsu Racing GRM | Michael Caruso | Holden Commodore VE2 | 37 | 59:25.3957 |
| 22 | Gulf Western Oil Racing | Warren Luff | Holden Commodore VE2 | 37 | 59:30.2089 |
| 23 | Jim Beam Racing | Steven Johnson | Ford Falcon FG | 36 | 59:24.0083 |
| DNF | Jim Beam Racing | James Moffat | Ford Falcon FG | 33 | 53:33.3677 |
| DNF | Triple F Racing | Dean Fiore | Ford Falcon FG | 33 | 53:34.4184 |
| DNF | Jana Living Racing | Jason Bargwanna | Holden Commodore VE2 | 28 | 44:08.8312 |
| DNF | Pepsi Max Crew | Greg Murphy | Holden Commodore VE2 | 20 | 30:59.4862 |
| DNF | Wilson Security Racing | Tony D'Alberto | Ford Falcon FG | 11 | 17:45.3799 |