Rick Kelly not getting distracted by wet win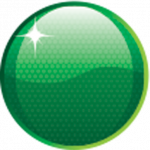 Rick Kelly says his Jack Daniel's Racing team remains focussed on improving its dry weather form, following a dominant race win in the wet today at Sandown.
Having started on pole position, Kelly pulled away from the field after four separate Safety Car restarts to beat home the Toll Holden Racing Team's James Courtney by almost 4.0s.
CLICK HERE for Speedcafe.com's race report and results
The win is Kelly's third of the season, and Jack Daniel's Racing's second one-three finish in wet conditions, having also achieved the feat in Race 5 at the ITM400 Hamilton.
When asked of his team's relatively stronger form in the wet, Kelly said his team is firmly focussed on ensuring the four Kelly Racing prepared cars are strong in all conditions.
"We're still working through a few things on the car, we're forever developing and changing things on all four of our cars," said Kelly.
"We made some really great progress earlier in the year, and have since tried a few things that haven't quite gone our way, so we're putting them back and moving on with other new things.
"I think we've found some key ingredients in the dry over the last couple of events that will no doubt help us.
"We're very strong on street circuits in the dry and the wet, so we'll head into Homebush hopeful of capitalising on that and hopefully there's more wins.
"We're very focussed on our dry pace at the moment, particularly looking after the soft tyre.
"It's continually changing – the grip levels that we're feeling on the soft tyre are a little bit different to what we were feeling 12 months ago, so we're continually changing the car to try and react to that."
Kelly acknowledged the importance of getting a good start in today's race, which allowed him to avoid the visibility issues that affected the chasing pack.
"We got a great start which was a relief, I was a little bit nervous sitting on the grid looking at all the standing water, and we cleared out a little bit while the guys behind were tussling," he said.
"It was pretty comfortable for us at that point of the race, then obviously the first Safety Car came, and so did the rain.
"After that the Safety Cars just kept coming, which was a little bit frustrating but it really meant we had to earn our win, but I'm stoked with the job the guys have done to provide the cars they did today."
CLICK HERE for Speedcafe.com's full race report.
See below for Speedcafe.com's Sandown Race Guide