Dumbrell leads FPR 1-2 in Symmons qualifying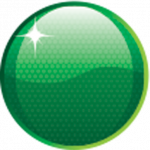 Paul Dumbrell will head an all-Ford Performance Racing front-row for Race 24 of the 2011 V8 Supercars Championship at Symmons Plains.
Yesterday's pole-sitter and race winner Jamie Whincup sat atop the times as the 20 minute session entered its final 30s, but was quickly displaced by first Mark Winterbottom and then Dumbrell.
Just 0.02s split the two FPR pilots, with Dumbrell's 51.31s effort marginally faster than Whincup's pole time from yesterday (51.36s).
"It's a good result – we have finally delivered on our pace from Friday," Dumbrell told Speedcafe.com after the session.
"We were third yesterday but only about half a tenth off pole, so we weren't far off.
"We've just got to keep the car at the front and go out and deliver the result."
Shane van Gisbergen will share the second row with Whincup, while Will Davison made it four Fords in the top five in his FPR entry.
Rick Kelly, Garth Tander, Lee Holdsworth, Todd Kelly and Jonathon Webb rounded out the top 10.
It was a troubled session for Craig Lowndes, who will start 15th after languishing outside the top 10 for the entire 20 minutes.
Paul Dumbrell Symmons Plains pole 2011 Sunday by speedcafe
See below for the full qualifying result
| | | | | | |
| --- | --- | --- | --- | --- | --- |
| 1 | The Bottle-O Racing Team | Paul Dumbrell | Ford Falcon FG | 0:51.3062 | |
| 2 | Orrcon Steel FPR Falcon | Mark Winterbottom | Ford Falcon FG | 0:51.3293 | 0:00.0231 |
| 3 | TeamVodafone | Jamie Whincup | Holden Commodore VE2 | 0:51.3398 | 0:00.0336 |
| 4 | SP Tools Racing | Shane Van Gisbergen | Ford Falcon FG | 0:51.3459 | 0:00.0397 |
| 5 | Trading Post FPR Falcon | Will Davison | Ford Falcon FG | 0:51.3573 | 0:00.0511 |
| 6 | Jack Daniel's Racing | Rick Kelly | Holden Commodore VE2 | 0:51.4218 | 0:00.1156 |
| 7 | Toll Holden Racing Team | Garth Tander | Holden Commodore VE2 | 0:51.4386 | 0:00.1324 |
| 8 | Fujitsu Racing GRM | Lee Holdsworth | Holden Commodore VE2 | 0:51.4467 | 0:00.1405 |
| 9 | Jack Daniel's Racing | Todd Kelly | Holden Commodore VE2 | 0:51.4680 | 0:00.1618 |
| 10 | Mother Energy Racing Team | Jonathon Webb | Ford Falcon FG | 0:51.4818 | 0:00.1756 |
| 11 | Bundaberg Racing | Fabian Coulthard | Holden Commodore VE2 | 0:51.4922 | 0:00.1860 |
| 12 | Stratco Racing | David Reynolds | Holden Commodore VE2 | 0:51.4929 | 0:00.1867 |
| 13 | Irwin Racing | Alex Davison | Ford Falcon FG | 0:51.5247 | 0:00.2185 |
| 14 | Toll Holden Racing Team | James Courtney | Holden Commodore VE2 | 0:51.5472 | 0:00.2410 |
| 15 | TeamVodafone | Craig Lowndes | Holden Commodore VE2 | 0:51.5491 | 0:00.2429 |
| 16 | Pepsi Max Crew | Greg Murphy | Holden Commodore VE2 | 0:51.5912 | 0:00.2850 |
| 17 | Wilson Security Racing | Tony D'Alberto | Ford Falcon FG | 0:51.6197 | 0:00.3135 |
| 18 | Fair Dinkum Sheds Racing | Karl Reindler | Holden Commodore VE2 | 0:51.6229 | 0:00.3167 |
| 19 | Fujitsu Racing GRM | Michael Caruso | Holden Commodore VE2 | 0:51.6442 | 0:00.3380 |
| 20 | Jim Beam Racing | James Moffat | Ford Falcon FG | 0:51.6959 | 0:00.3897 |
| 21 | Lucky 7 Racing | Tim Slade | Ford Falcon FG | 0:51.7057 | 0:00.3995 |
| 22 | Jim Beam Racing | Steven Johnson | Ford Falcon FG | 0:51.7180 | 0:00.4118 |
| 23 | VIP Petfoods | Steve Owen | Holden Commodore VE2 | 0:51.7260 | 0:00.4198 |
| 24 | Supercheap Auto Racing | Russell Ingall | Holden Commodore VE2 | 0:51.7493 | 0:00.4431 |
| 25 | Triple F Racing | Dean Fiore | Ford Falcon FG | 0:51.7935 | 0:00.4873 |
| 26 | Gulf Western Oil Racing | Warren Luff | Holden Commodore VE2 | 0:51.8269 | 0:00.5207 |
| 27 | Team BOC | Jason Bright | Holden Commodore VE2 | 0:52.0066 | 0:00.7004 |
| 28 | Jana Living Racing | Jason Bargwanna | Holden Commodore VE2 | 0:52.0215 | 0:00.7153 |
See below for Speedcafe.com's Symmons Plains Race Guide
See below for Speedcafe.com's Abu Dhabi Grand Prix Race Guide